Hoddle Street Greening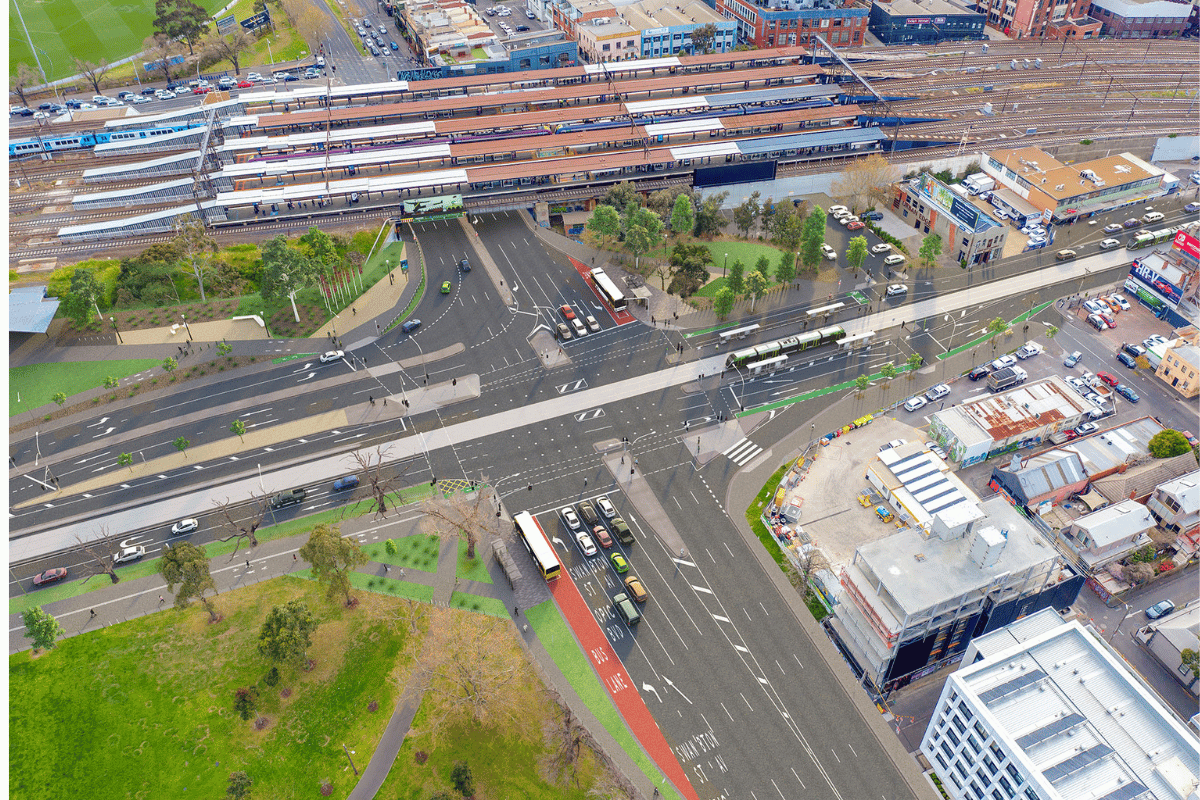 Discover the Hoodle Street Greening Project.
Have you noticed that Hoddle Street looks greener?
Our Vic Landscaping team completed landscape improvements on the Major Roads Streamlining Hoddle Project.
Our team put their project management skills to the test, working around the clock to beautify one of Melbourne's most iconic and busy streets.
Collaborating to green Hoddle Street
We collaborated with Major Road Projects Victoria to work on the Hoddle Street Greening Project on one of Melbourne's busiest arterial roads.
Hoddle Street funnels 330,000 vehicles along and across it per day and is a critical link from the Monash Freeway in the south to the Eastern Freeway in the north.
Hoodle Street Greening and beautifying with indigenous plants
We've installed new street trees along Hoddle Street, the Eastern Freeway entrance ramp, and hundreds of trees and shrubs on the freeway underneath the Hoddle Street bridge.
Some of the indigenous plants we installed included:
Eucalyptus Sideroxlyn (Red Ironbark)
Eucalyptus Viminalis (Manna Gum)
Acacia Acinacea (Wreath Wattle)
Westringia Fruticosa (Native Rosemary)
Leptospermum Continentale (Prickly Tea-Tree)
—
Discover the ecoDynamics journey.
Born from our expertise in large-scale construction landscaping for the civil infrastructure industry.
As you drive through the captivating landscapes of Victoria, South Australia, or New South Wales, remember that we've had a hand in their creation.
Ready to transform your landscape?
Contact us now and be a part of the ecoDynamics transformation of creating Greener futures.