Melbourne Square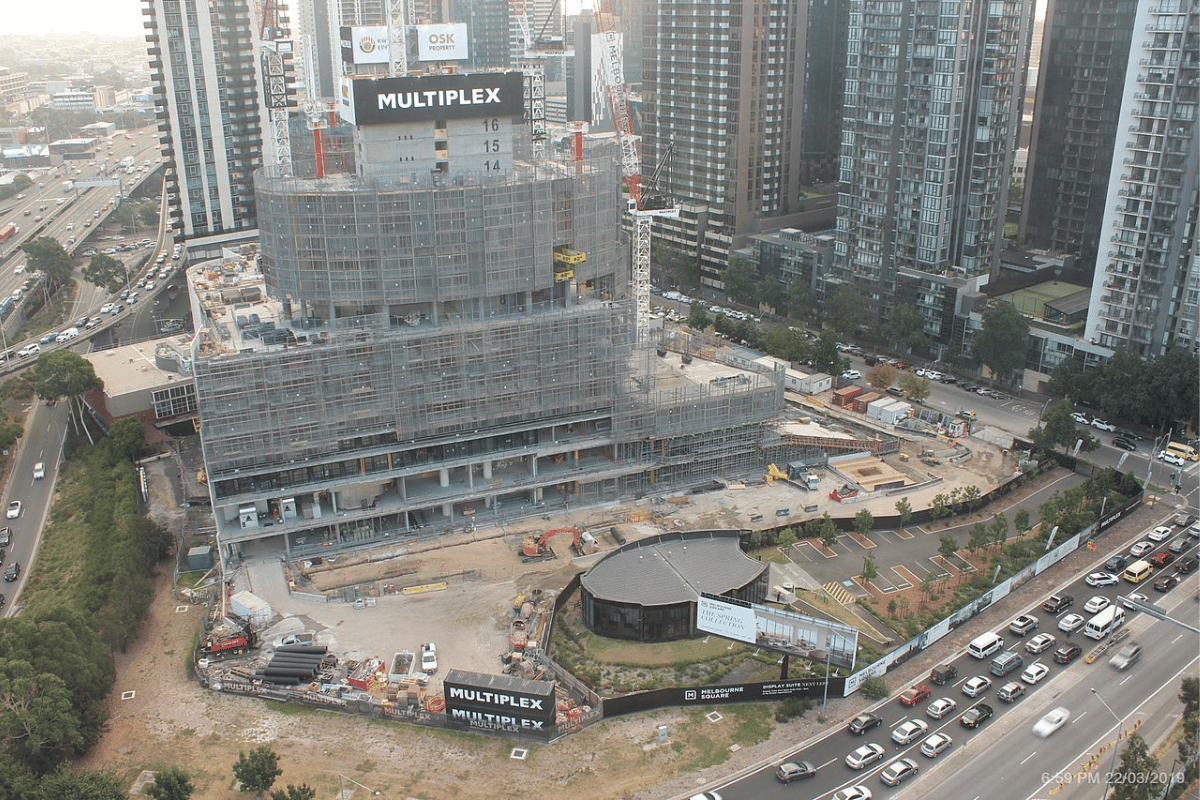 The Melbourne Square project.
Discover the Melbourne Square project, which will become one of the city's largest mixed-use precincts.
The $2.8B project is home to European-style parklands with piazzas, outdoor terraces, grassy lawns, public gardens and tree-lined boulevards.
Covering 3,745m2, the park will take up 20% of the site footprint with a footpath network connecting the six towers that will eventually occupy the site.
Designed by internationally acclaimed landscape architecture firm TCL, the design for the park was inspired by Melbourne's own Royal Botanic Gardens with influences from cosmopolitan cities including Paris, Berlin and Spain.
Installing over 800m3 of soil for Melbourne's newest open space
Our team was engaged by Delta Group to source and install over 800m3 of soil for this Melburne Square project.
The soil was dumped, blown and slung into the site over two months.
Organising the delivery of huge quantities of soil required strong collaboration between our sales and operational teams, including several site visits to determine the best installation method to ensure the future success of the landscape.
—
We provide quick and customised materials and mulch-blowing services you can rely on.
Our specialised blower trucks ensure fast, effortless installation of soil, aggregates, and mulch, making your project a success.
We guarantee on-time delivery and stay within budget.
Let us help you achieve your goals with ease.
Contact us today.