Nar Nar Goon Carpark Level Crossing Removal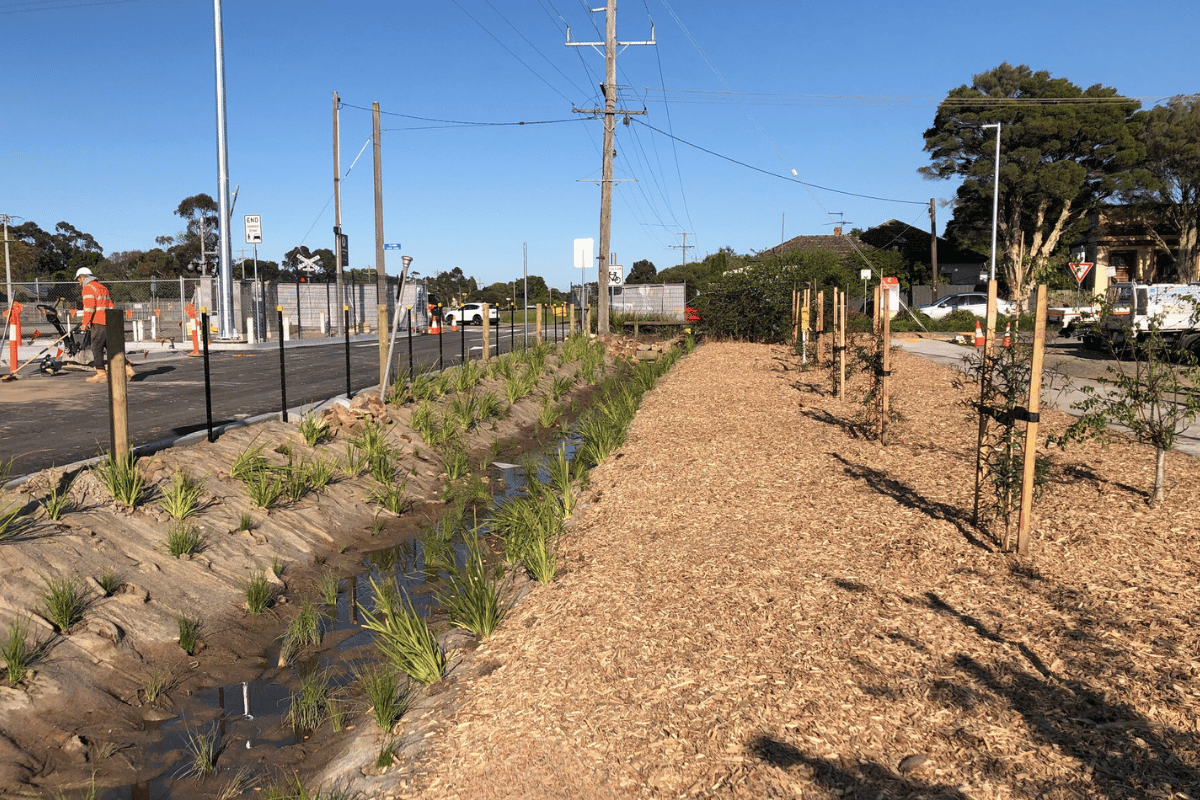 Discover the Nar Nar Goon rail project.
As part of the Victorian Government's Car Parks for Commuters Program, Nar Nar Goon Station received new and upgraded parking.
Once completed,  this project will free up local streets, making it easier for passengers to travel by train safely with improved lighting and CCTV.
Bild Group engaged our Vic team to undertake the landscaping works on this project.
With 50 new parking spaces at the new and improved car park meant more landscaping and more trees and vegetation to be planted.
Our scope of work:
966m2 garden bed installation (including topsoil and mulch)
577m2 topsoil and jute mat swale installation
26 45L trees planted
5,900 grasses and shrubs planted
404m2 hydroseeding.
We've got you covered if you have a rail project like the Nar Nar Goon rail project
Actually, we can help you with any type of landscape construction project.
Contact us today, and let's chat about how we can help your next project.