Old Geelong Road Rail Project – Woody Meadows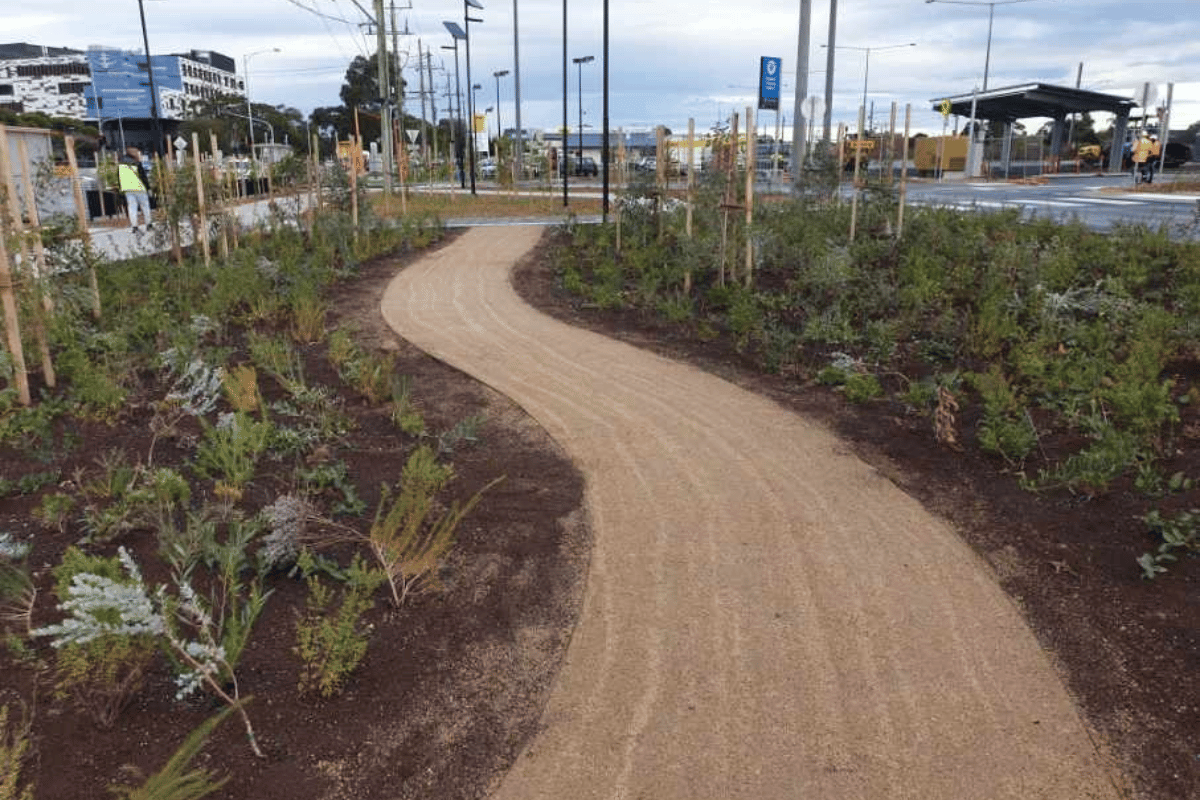 As part of the Old Geelong Road Rail Project, ecoDynamics collaborated with The University of Melbourne to create the Woody Meadows for the new Hoppers Crossing Station.
While completing the soft landscaping works for the Old Geelong Road Rail Project in Hoppers Crossing, Melbourne Uni and Whyndam City Council engaged our team as part of the West Program Alliance (WPA) to create the Woody Meadows.
What are the woody meadows?
The Woody Meadows is a low-maintenance public landscape featuring naturalistic Australian shrub plantings.
Moreover, we chose plants for their high flowering, aesthetic values, and ability to reshoot to increase floral display and long life.
Maintenance inputs are reduced every two to four years by increasing plant density and using coppicing treatments that keep the canopy dense, reduce weeds, and promote flowering.
Woody Meadows benefits:
increases roadside planting diversity
produces high-quality landscapes with fewer resources
increases diversity promoting greater resilience to climate change
enhances human connection to nature, wellbeing and biodiversity.
Hoppers Crossing Station's southern plaza featured a 436m2 Woody Meadows Garden with flowering shrubs aas part of the LXRP.
Hibiscus, grevilleas and bottlebrushes are among the native plants featured in the garden.
Further more, this Australian urban landscaping style is intended to provide natural visual appeal, biodiversity, weed resistance and climate resistance.
Our scope of work at the Old Geelong Road rail project :
400m2 scorriat growing medium
soiless medium
low waste growing mediums used in rooftop gardens.