Regency to Pym (R2P)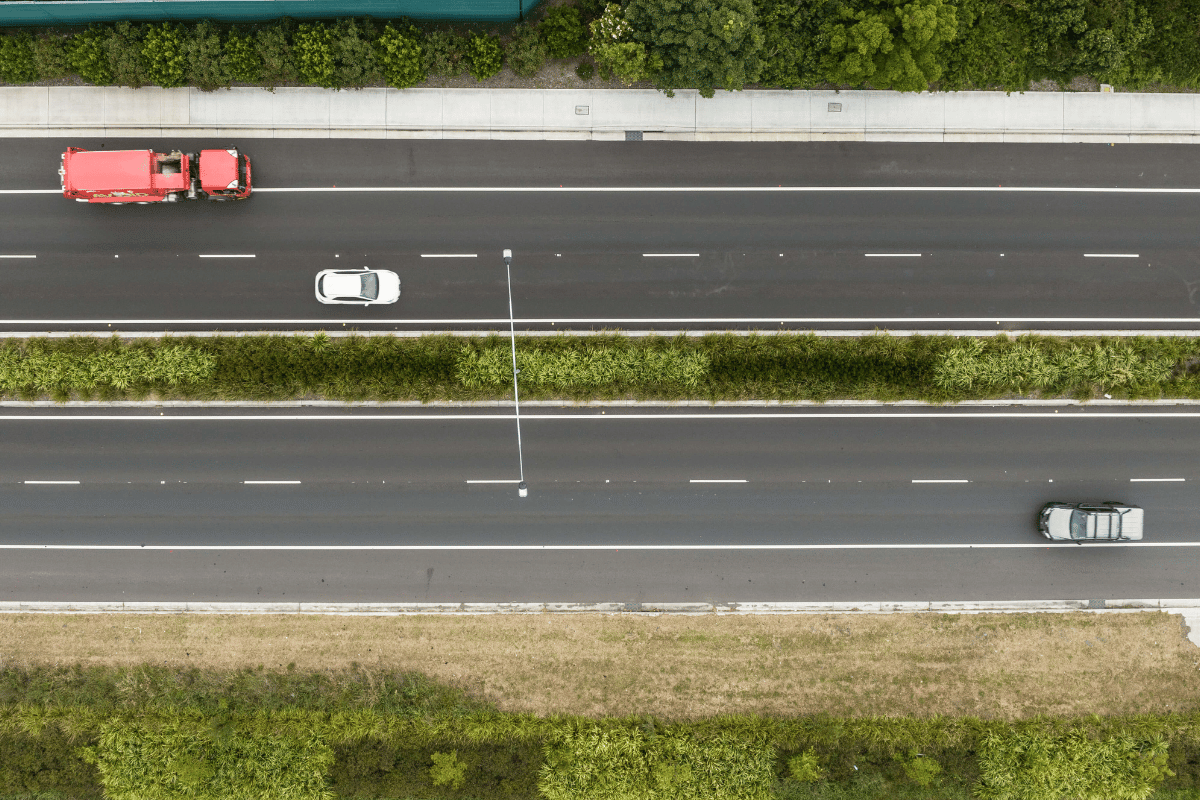 Landscaping Adelaide's newest major road project
The $354.3M Regency to Pym Project, funded jointly by the Australian and South Australian governments, includes a new 1.8km section of non-stop motorway along South Road, connecting the South Road Superway to the Torrens Road to River Torrens project and a pedestrian and cyclist overpass.
Our work of the Regency to Pym project included constructing landscape elements, including shared user paths, irrigated garden beds and planting, grassed areas and feature paving.
The project was delivered to a tight schedule in late 2020/early 2021, with the SA project team working with the R2P Alliance to deliver the whole project ahead of schedule.
25,000 locally grown plants installed on the Regency to Pym project
As a major linear corridor within metro Adelaide, landscaping was a key element that provided a new linear path alongside the road and a buffer to the adjoining suburbs.
The project included growing 25,000 plants from our local SA nursery located in Penfield Gardens and installed along the alignment.
The project included 5000sqm+ of concrete exposed aggregate paving incorporating a high level of recycled products.
The use of recycled materials on many initiatives across this project assisted it being awarded a gold rating by the Infrastructure Sustainability Council of Australia.
The project was delivered using our skilled and experienced SA team including apprentices, mature age, and female workforce.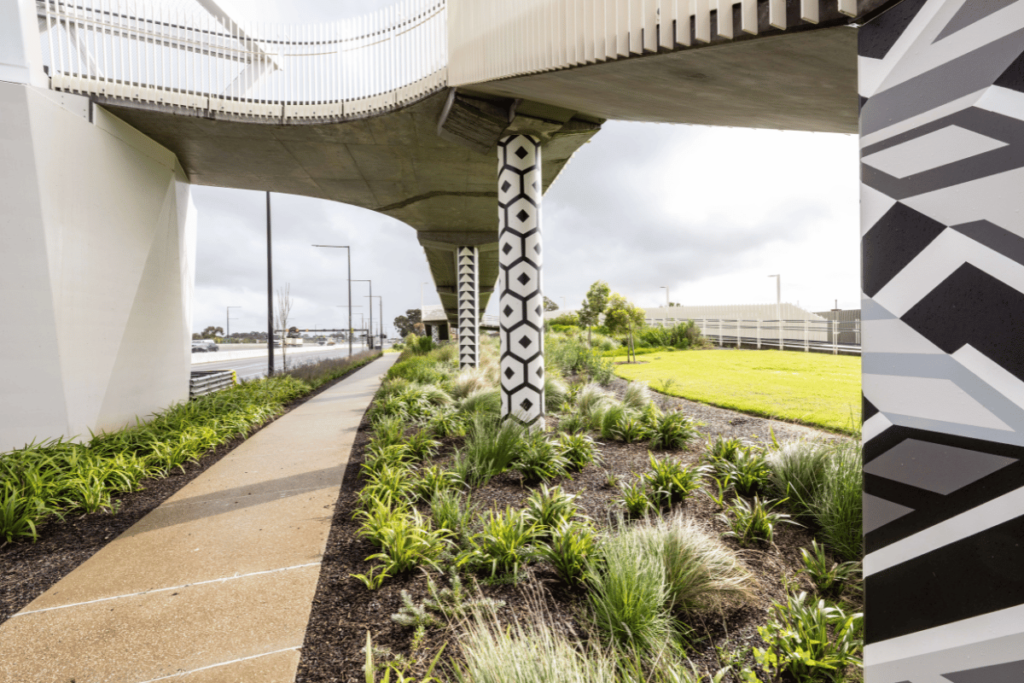 Our scope of work:
·        Hard and soft landscaping along almost 2kms of the highway
·        7,000m2 exposed and broom finished concrete footpaths
·        2,500m2 feature paving under the main overpass
·        Street furniture (bench seats, bins and fountain drinks)
·        26,000m2 topsoil
·        13,00m2 irrigated turf
·        Planting 517 semi-advanced trees including natives and exotic deciduous species
·        25,000 shrubs and groundcovers
·        16,000m2 irrigated garden beds.