South Parklands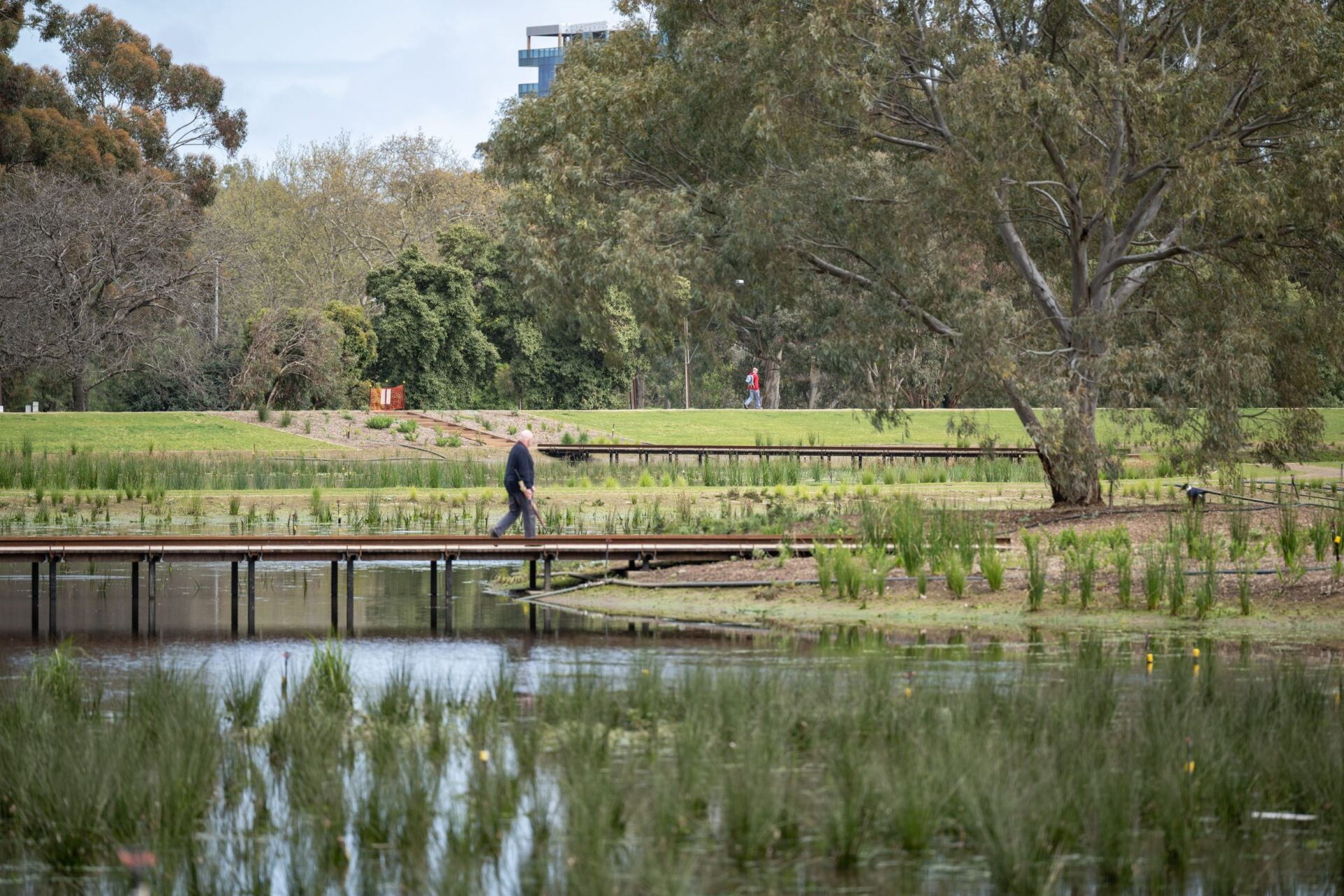 On the outskirts of Adelaide, the capital city's largest earthmoving and redevelopment parklands project in 60 years has been completed.
Discover the South Parklands Project
The South Parklands were constructed as part of the Brown Hill Keswick Creek Stormwater Project.
The new 3.2-hectare wetlands aim to protect the South Australian town from flooding while also providing significant environmental and community benefits, including flood risk mitigation and delivering an outdoor recreation space for South Australians.
On 7 May 2022, Victoria Park/Pakapakanthi wetland opened to the public.
The Stormwater Management Authority and the Cities of Adelaide, Burnside, Mitcham, Unley, and West Torrens have contributed equally to the Brown Hill Keswick Creek Stormwater Project.
Bardvacol engaged the ecoDyanmics SA Landscaping team to undertake the wetlands landscaping.
As well as our locally based Penfield Gardens nursery that grew the plants for project installation.
View the Wetland Information Brochure.
Our scope of works:
100,000 plants planted
4 informal access ramps hand fabricated in Corten steel sheets
1.1km Galvanised steel edging
200m Gabion walls
1km concrete edging
9 hectares hydroseeding
2km Granitic Gravel pathways
3,000m2+ jute matt to stabilise the creek line maintenance
Contact our expert landscaping and nursery team at ecoDynamics South Australia.