Walker Place Redevelopment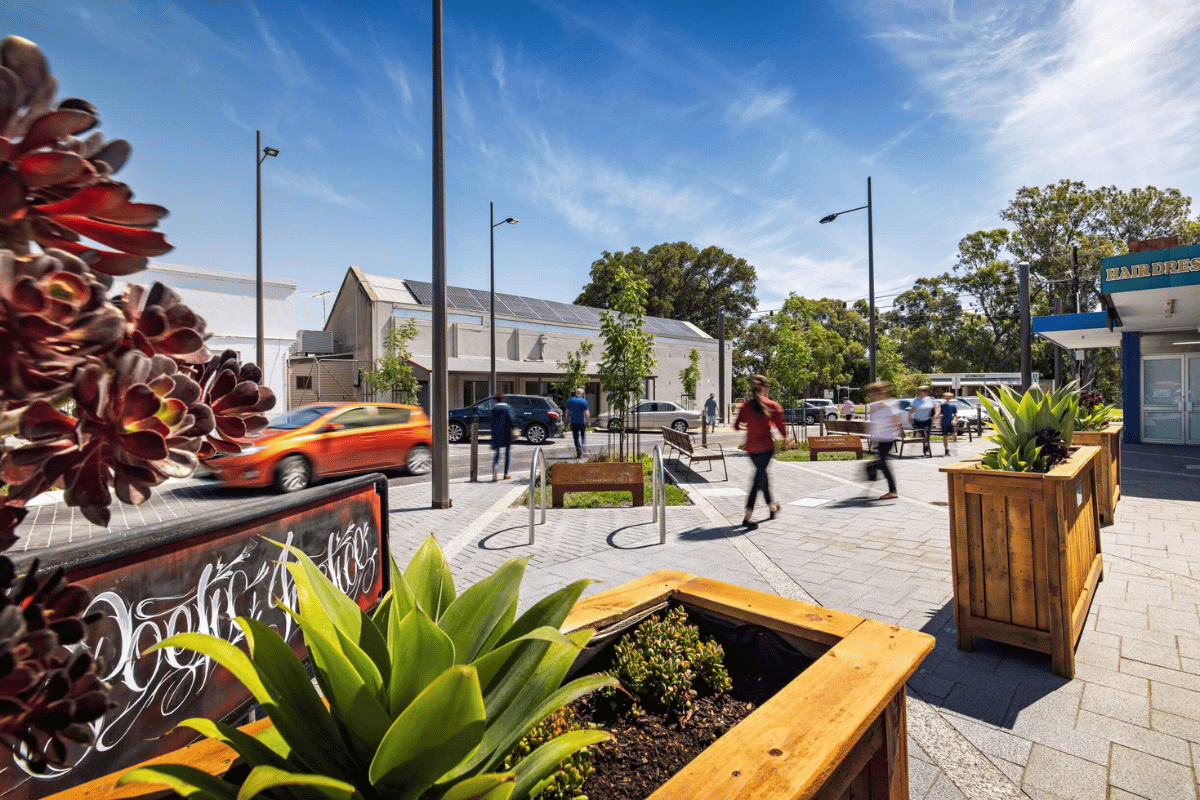 Walker Place Redevelopment received international recognition for its transformation
Walker Place redevelopment has earned the Town of Gawler an Australasian Award for Excellence.
Our SA team worked closely with the Town of Gawler to complete the landscaping works.
The Town of Gawler and the project's head contractor Blu-Built redeveloped Walker Place into a pedestrian-friendly plaza with improvements to landscaping, amenities, parking and vehicle access.
Our scope of work included feature paving:
780m2 of dry-laid footpaths with brass edging
430m2 wet laid parking bays
180m2 wet laid cobblestone road
Crazy paved slate swale drain
Irrigation
Garden beds
Got a landscaping project you need help with?
We're proud to create high-quality, long-lasting landscape projects.
Whether you're a top-tier and mid-tier civil construction firm, local council, or land manager.
Our all-in-one approach is unmatched in the Australian landscaping industry.
If you want a quality landscape constructed by a business that makes sure we have a lasting, positive impact on the environment and the people around us, let's chat.
We offer a special start-to-finish approach to landscaping projects and a dedication to top-notch results.
Work with us for a unique design of lovely landscapes that make communities better.
Contact as today, there's no project we can't find a solution for.