Albion Park Bypass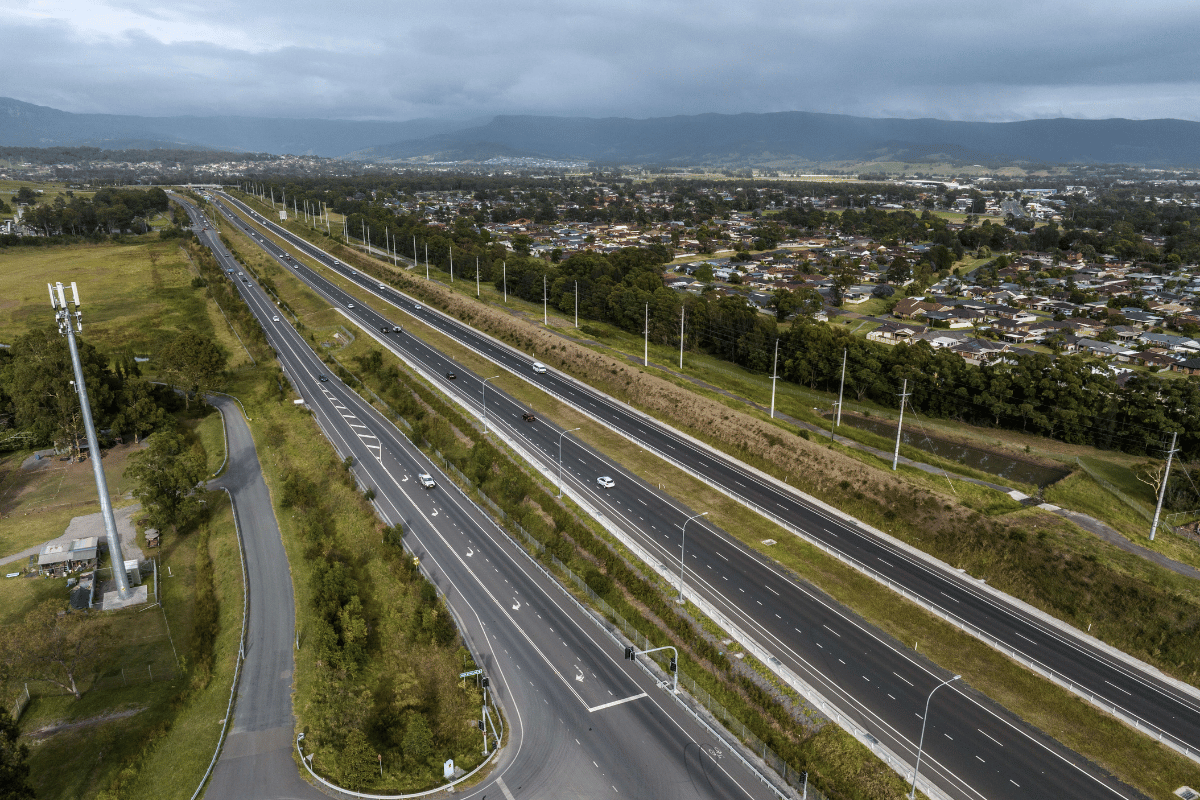 Discover the Albion Park Bypass Project.
Albion Park Rail bypass is a 9.8km extension of the Princes Motorway on the NSW South Coast.
ecoDynamics NSW Landscaping team was engaged in the Albion Park Bypass Project to deliver the landscaping and revegetation works between 2019 and 2021 when the road was opened.
Throughout the project delivery, we worked closely with the head contractor, Fulton Hogan and the principal of Transport for NSW to identify opportunities to innovate and deliver the best project outcomes.
Our scope of work on the project included:
15 Ha of direct seeding with native shrubs and grasses
52 Ha of hydromulching grassing
drain stabilisation with Flexterra an innovative hydromulching solution
hydraulic application of biotic soil media to batters
turfing of high-profile areas within interchanges
3 years of post-construction maintenance and establishment.
The ecoDynamics team enjoyed a hands-on, collaborative approach with Fulton Hogan.
Together, we developed innovative erosion control solutions for the waterways on the Albion Park Bypass project.
Frasers Creek was a prime example (we have some excellent drone footage flying through the creek.)
Through the input and suggestions from the team at ecoDynamics, the clients saved $500k off the original design.
We completed the project well ahead of time.
Fulton Hogan and ecoDynamics were able to ramp up the schedule to ensure we met the fast-tracked delivery without delay.
To quickly ensure soil coverage, the ecoDynamics hydromulching truck was always close by.
At ecoDynamics, we're about planting trees but more so about reimagining green spaces and restoring ecosystems.
We curate native vegetation, foster biodiversity and create habitats for local flora and fauna.
As important as the present is, the ecoDynamics team focuses on the future and the commitment to a greener one.
Our greener vision includes ongoing maintenance and preservation of the environment we've helped rejuvenate.
The impact of our work extends far beyond the greening next to asphalt.
It's about creating a legacy of sustainability for generations to come.
With every tree planted, habitat restored, and innovative solution implemented, ecoDynamics NSW Landscaping contributes to a future where progress and sustainability walk hand in hand.
The Albion Park Rail Bypass project is more than just a road.
It promises to build a greener, more environmentally conscious tomorrow.
—
Each landscape is unique.
This difference means we customise our landscaping services in alignment with each project's needs.
Quality takes centre stage at ecoDynamics.
Our dedicated team finds their work satisfying, aiming for outcomes that exceed expectations.
Every aspect, right from the initial design stage to the final installation, is examined to guarantee our client's satisfaction with the finished project.
Ready to get started?
Request a quote or reach out here with your inquiries today.