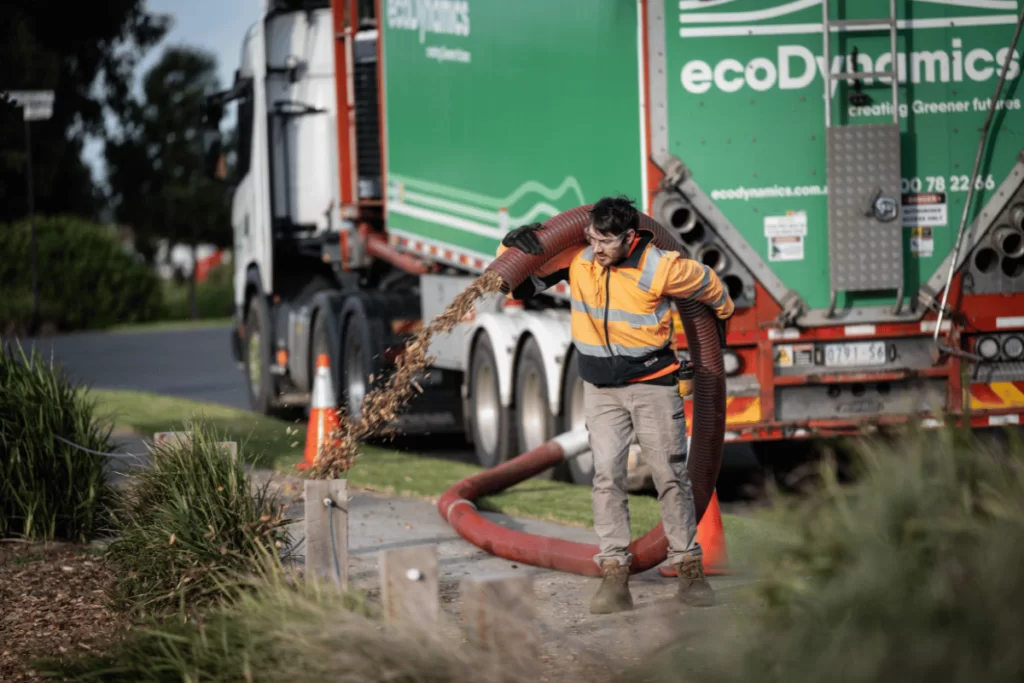 You can rely on us for quick and customised materials and mulch blowing service. We have specialised blower trucks for fast, effort-free soil, aggregates, and mulch installation. You'll get on-time delivery and within budget. Let us help make your project a success.
Get a quote or enquire
What is blowing and when is it used?
Our material and mulch blower service uses a stream of air and a hose to move large materials quickly and efficiently. Blower trucks stop manual handling risks and mess.
You don't have to worry about any mess or hassle because we take care of everything. Our top priority is getting your materials where they need to go safely and on time.
As the leading expert in landscape and construction material supply and installation, let us help you save time and resources on your next project.
Looking for an easy, fast, and clean way to install materials? Our blower trucks are the ideal solution. Check out our video to discover the convenience of using our efficient blower trucks.
Project case studies
Our materials and mulch blower trucks are used nationwide for installation work. Check out some projects below.
You might also be interested in our…
Blower trucks are in Victoria.
If you operate from another location, contact us to discuss your needs.