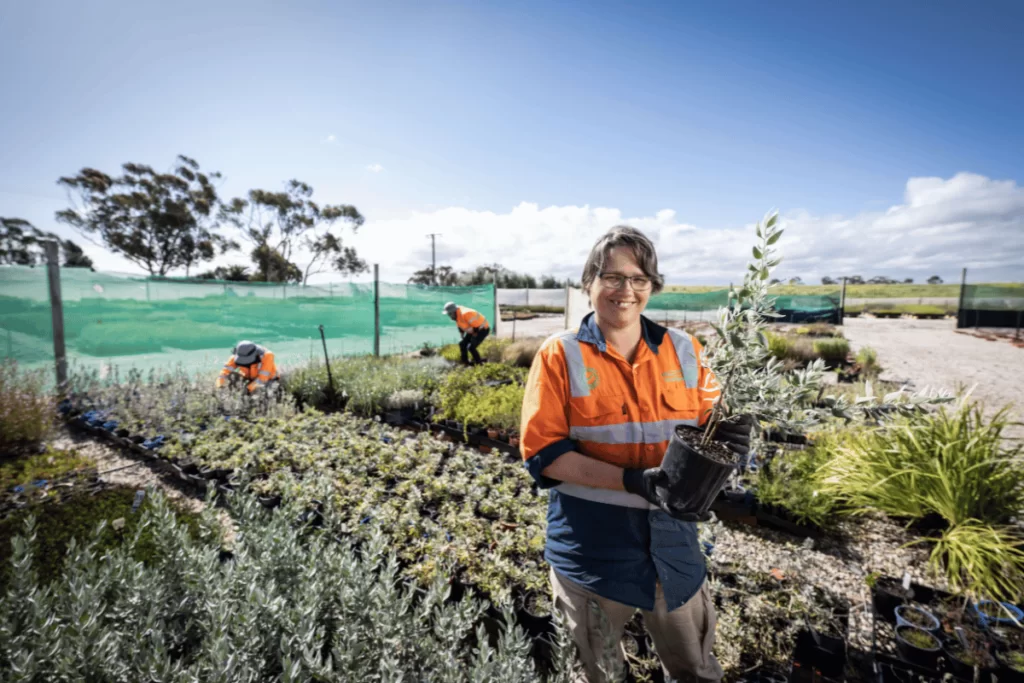 The ecoDynamics nurseries do impressive work. We have production facilities in two states and grow over 2 million indigenous plants yearly. Our mission is to help create a greener and happier future for all of us.
Get a quote or enquire
What we do
We offer various services such as plant propagation, maturation, holding, and sourcing.
We established our aquatic and native plants nursery to support our landscaping projects. But we've since become one of the top growers of aquatic plants and Australian native plants in the country.
Our in-house nurseries are experts in supplying large quantities of indigenous terrestrial, riparian, and aquatic plant species in hiko, tube, and 600cc community tray formats.
The crew at both our wholesale nurseries have true green thumbs and expert knowledge of growing plants. They take pride in growing all plants in a quality-controlled environment and hardening them under local conditions.
Who we work with
We work with landscape architects and designers. And during the design stage of projects, we give valuable advice on selecting the best native plants.
Our team of wholesale nursery experts will up-level your project by recommending suitable species based on various factors such as climate and soil conditions, plant origin, long-term maintenance requirements, and the ideal time for planting.
We collect and propagate species before removal for upcoming construction projects to maintain the integrity of the local flora. So we can ensure they're not lost and can continue to thrive in their natural habitats. We aim to create sustainable and responsible solutions for the future.
Grab your Spring plant stock now

If you're looking to stock up on plants for Spring, now's the time. Our Victorian nursery has carefully curated a grow list of native plants that are guaranteed to thrive in the specific climatic conditions of our region.

Grab your Spring plant stock now.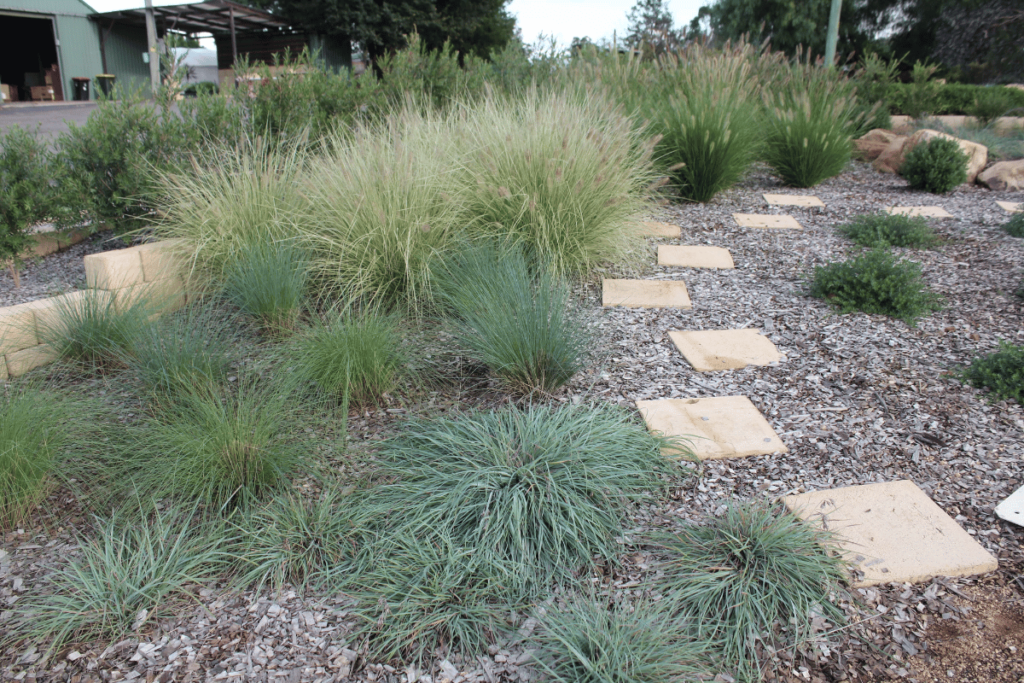 Ozbreed is a plant breeding company with a focus on environmental landscaping. Their plants need less maintenance and water because they're a tough range of plants.
We're a licensed Ozbreed supplier and grower specialising in low-maintenance plants like Lomandras and native shrubs like Carpobrotus, Callistemon and more, perfect for commercial landscapes.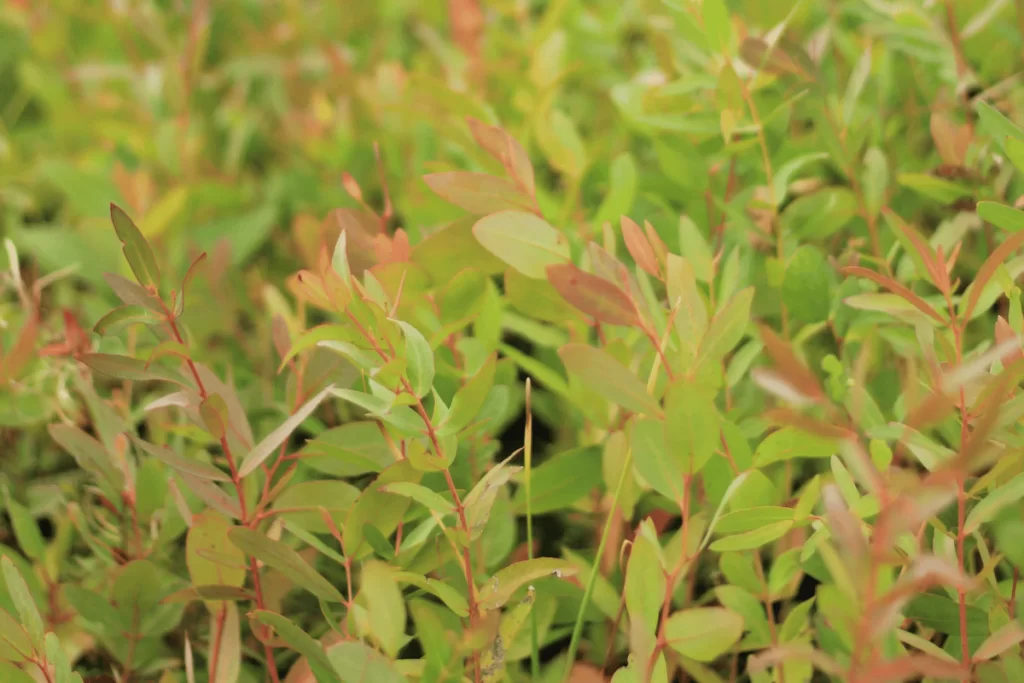 Our expertise lies in supplying large contract-grown plants of indigenous terrestrial, riparian, and aquatic species. We're the leading Australian native plants nursery of indigenous plants for Melbourne, Adelaide, and nearby areas.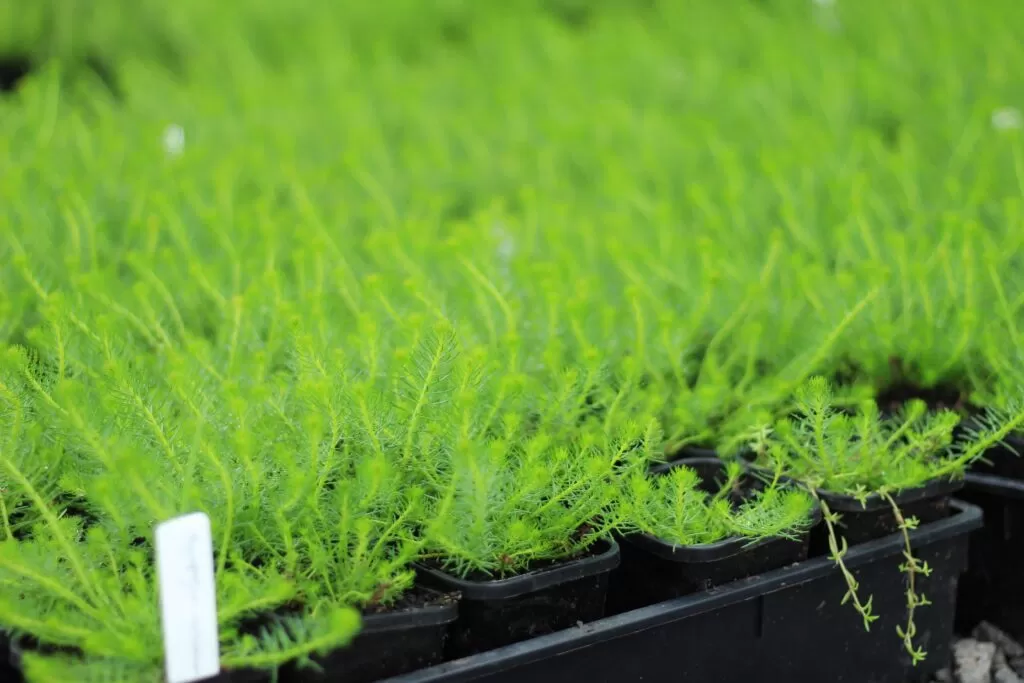 We've specialised in growing aquatic plants for several years. We find and replicate rare aquatic plants for landscaping projects. We've worked on various projects, from making wetlands and rain gardens to wetland-sensitive urban design and fixing waterways.
You can turn to deliver your landscape projects on time and to the highest quality.
The landscapes we deliver are our legacy and we're committed to creating lasting greener spaces.
28.220

Trees donated to community plantings

5250

Kilograms of rigid plastics recycled/reused

50

%

50% of the Victorian Nursery profits donated to Greening the West projects
You might also be interested in...
Our Nurseries are located in Victoria and South Australia.
If you operate from another location, contact us to discuss your needs.