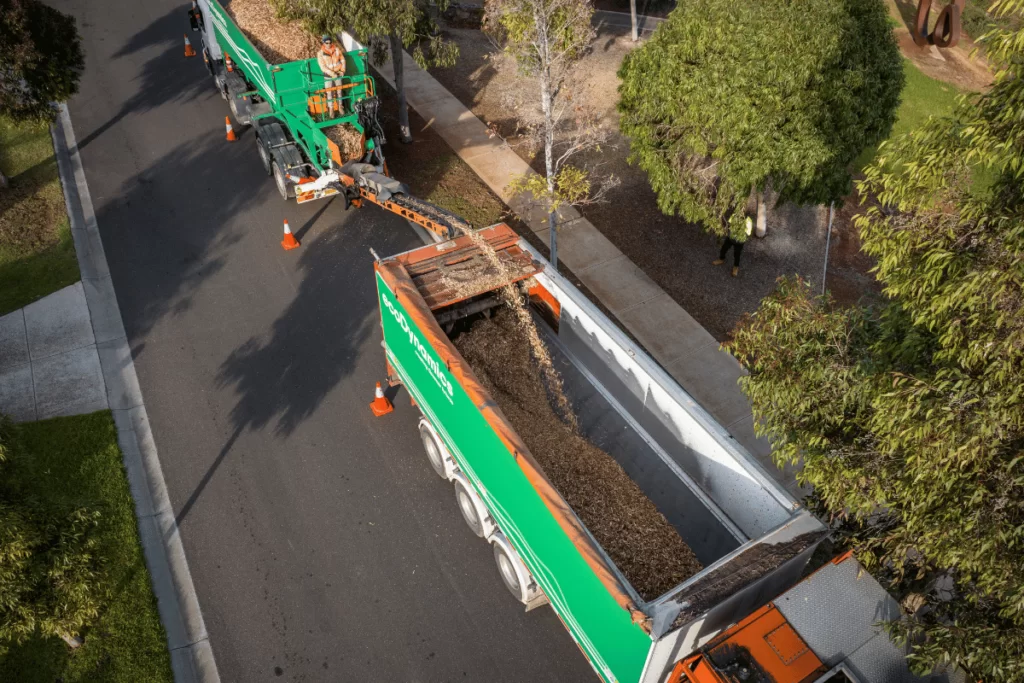 Slinger trucks are ideal for moving large volumes of landscaping materials like soil, aggregates, and mulch. They get to hard-to-reach areas while also protecting infrastructure and keeping sites clean.
Get a quote or enquire
What is a slinger truck, and when's it used?
A slinger truck uses a unique conveyor belt system to launch materials with supreme accuracy. And they're perfect for tricky places.
This method makes getting materials where they need to go easy, even if walls or fences are in the way. It's an innovative solution that solves accessibility problems traditional methods can't match.
Our experts are ready to guide you through how our specialised slinger trucks and fleet will benefit you. No mess and no fuss.
Specialised equipment for unique sites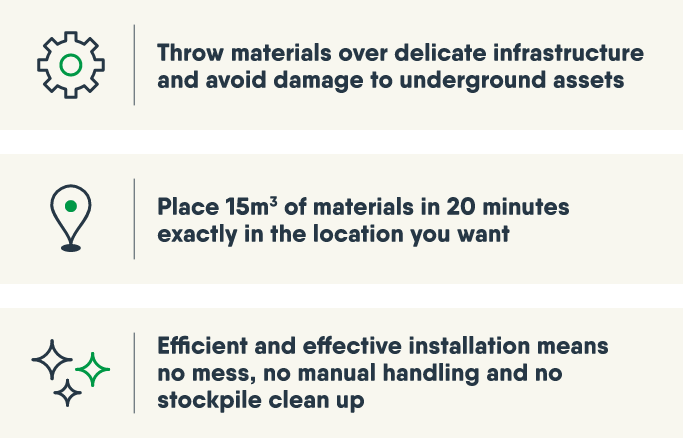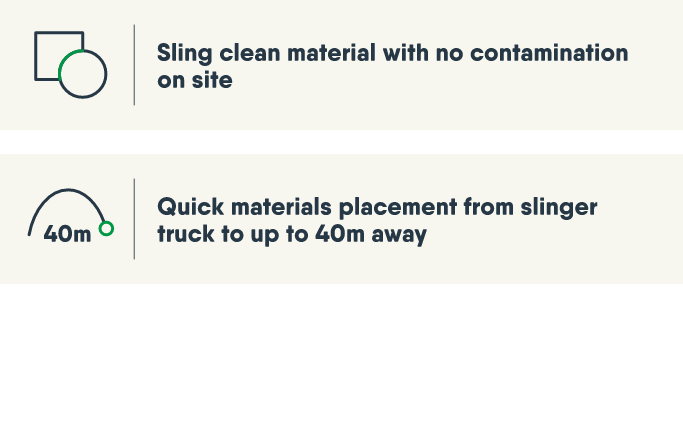 Our slinger trucks are the perfect solution if you need access to areas your bobcat, truck, or dozer can't reach. Watch our video to see them in action.
You might also be interested in our