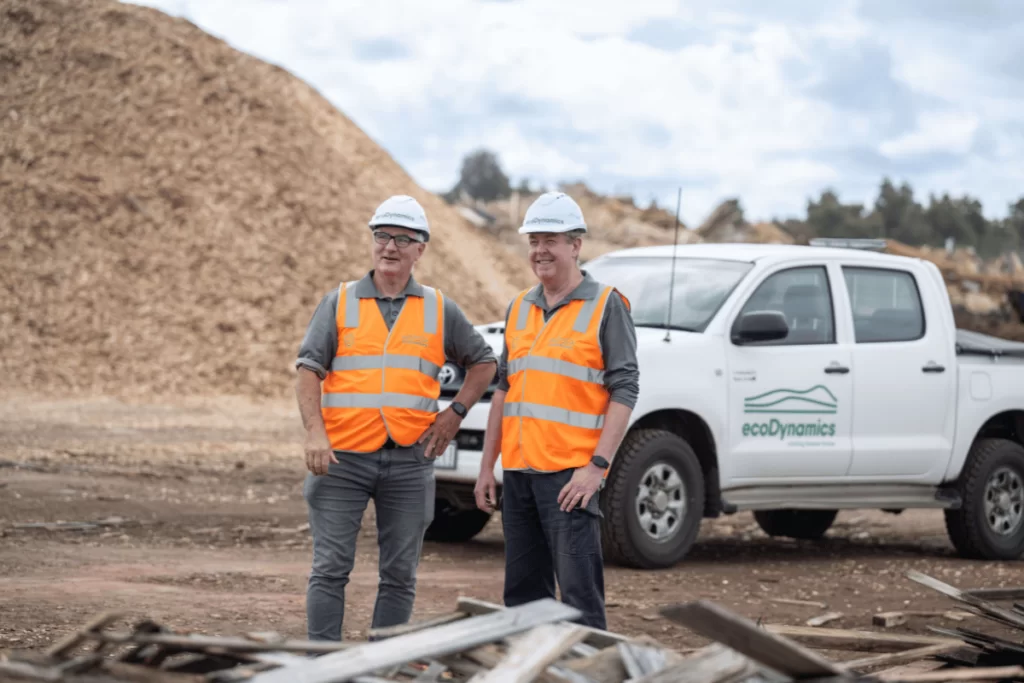 We offer eco-friendly Mossrock™ mulch that meets Australian standards for gardens, schools, commercial builders, and landscape contractors. Quality is our priority.
Get a quote or enquire
Where can you use mulch?

Mulch is an excellent addition to any garden, whether big or small. It's a great way to keep your plants healthy and happy. It helps keep soil moist, protects roots during the colder months, and stops pesky weeds from growing. So, whether you're working on a small garden bed or a large commercial landscape project, mulch assists in the growing of plants and makes any garden project successful.

Where to use coloured mulch? 

If you're looking for a beautiful and long-lasting finish for your garden, Mossrock™ colour mulches are perfect. If you've got a project that needs a specific aesthetic finish, our mulches come in various colours that will make the garden look amazing.

How we make recycled timber mulch? 

We use only the best timbers that would otherwise end up in landfills for our recycled timber mulch. Our advanced high-tech machinery helps us create high-quality Mossrock™ mulch by carefully screening and or colouring the mulch. We take pride in our eco-friendly products and hope you'll love them too.
We're experts in installing all sorts of landscaping and construction materials. Our equipment is top-notch, allowing us to get the job done even in tricky spots. Let us know if you need any help sprucing up your outdoor space.
Timber recycling
We're one of Victoria's largest timber recyclers, producing garden mulch at our two Melbourne sites. In 2022, we diverted 30,000+ tonnes of timber from landfills to show our sustainability dedication.
Read more about our impact
129,689 cubic metres of timber recycled

26,055 tonnes of waste overall redirected from landfill

87,801 kg of steel recycled
Learn how we make our recycled timber from waste timber pallets such as packing crates, old fences, and construction or demolition timbers that would otherwise go to landfill.
Our Mossrock mulch can be delivered throughout Victoria. If you operate from another location, contact us to discuss your needs.