Aurora Apartments Materials Installation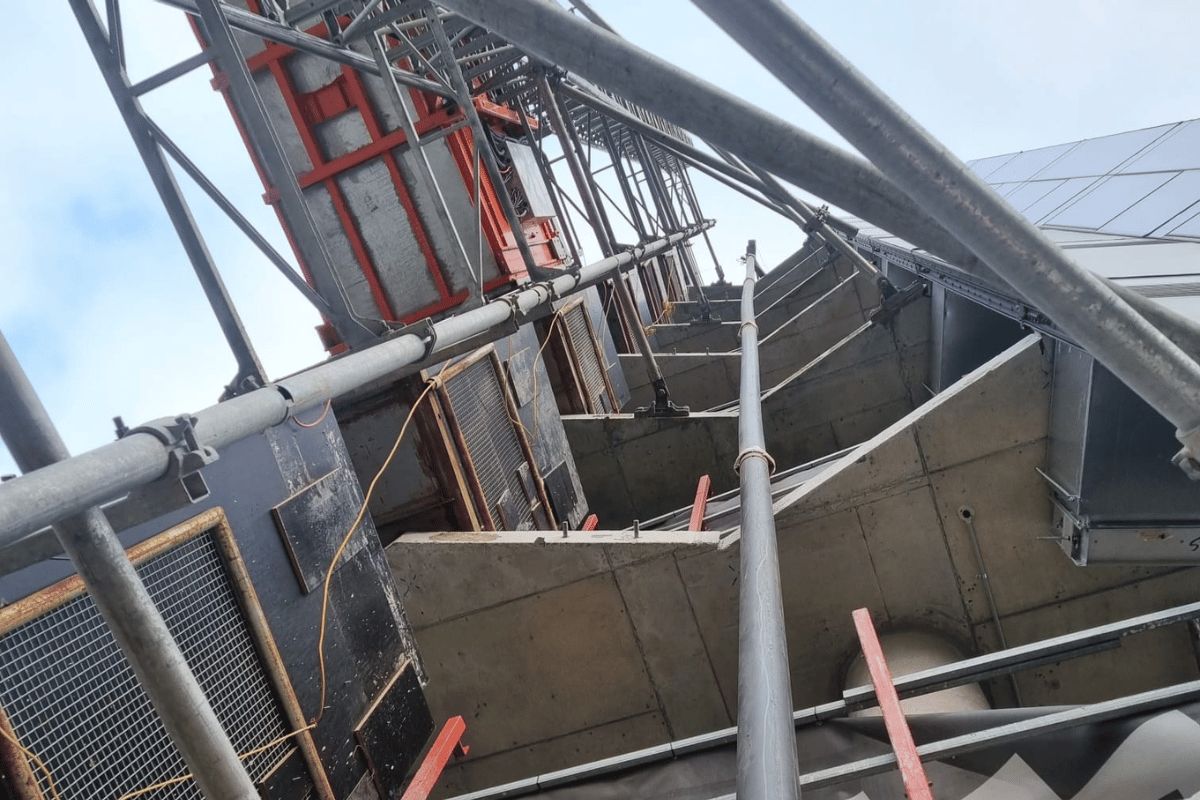 We booked the Aurora Apartments Materials Installation Project from our friends at Julian McCarthy Landscaping.
With less than a week's notice, our team completed it in 2 and a half days.
The client needed soil and aggregates on level 8 of a high-rise building in Melbourne.
The clever ecoDynamics team used a mobile floor crane to lift and secure pipes for setting up the job.
So they could get the blower hose up 8 stories of the high-rise apartment building.
You'll also see a slinger truck (another helpful piece of specialised equipment) loading materials into the blower truck on the street by the apartment.
A blower truck moves soil or other bulk materials to higher levels of a building by using a combination of a long hose, powerful air pressure, and skilled operators.
Another excellent high-rise job professionally completed by the ecoDynamics crew.
Scope of work for The Aurora Apartments Materials Installation project
Install 11m3 14mm scoria on level 8
Install 30m3 premium planter mix soil on level 8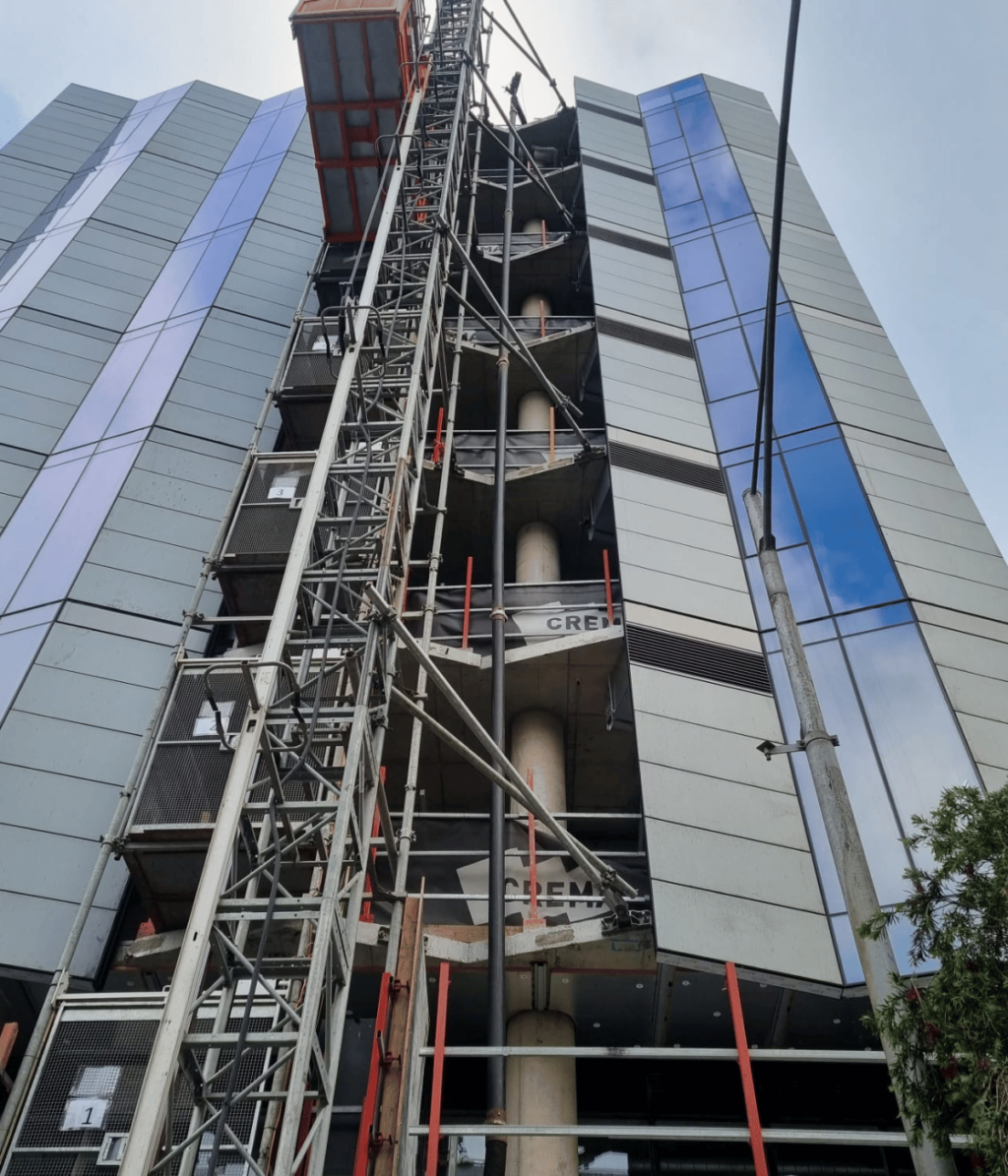 We've got you covered if you need materials installed on a high-rise building.
We use our blower trucks for bulk material placement and distribution in landscaping and construction projects.
We can blow materials like soil, mulch, or aggregates.
Here's how we can get the hose so high up…
Our blower trucks have hoses that extend a considerable distance.
These hoses reach higher levels of a building when adequately positioned.
The hose length depends on the blower truck's model.
But our experienced team can get them several stories high and figure out a solution to get to where you want the material blown.
Blower trucks use powerful air compressors to propel the material through the hose.
The air pressure these compressors generate can move soil and other materials vertically.
The force of the air can push the material up through the hose and out of the nozzle.
It's a unique piece of equipment, huh?
More importantly, the effective use of a blower truck for distributing soil to higher levels requires skilled operators.
At ecoDynamics, we've got an experienced team who know how to properly use the equipment to achieve our client's desired results.
Finally, when working at height, safety is a critical concern.
We're highly experienced in following all safety measures.
You can rely on us to complete a safe and excellent job regardless of height.
—
Got a soil or aggregate high-rise installation project you need help with?
Whether you're after soil, rock, or mulch installation, we've got you covered.
You can trust us to supply and install everything you need easily.
Contact our expert team today, and we'll figure out a tailored solution for you.