Berry to Bomaderry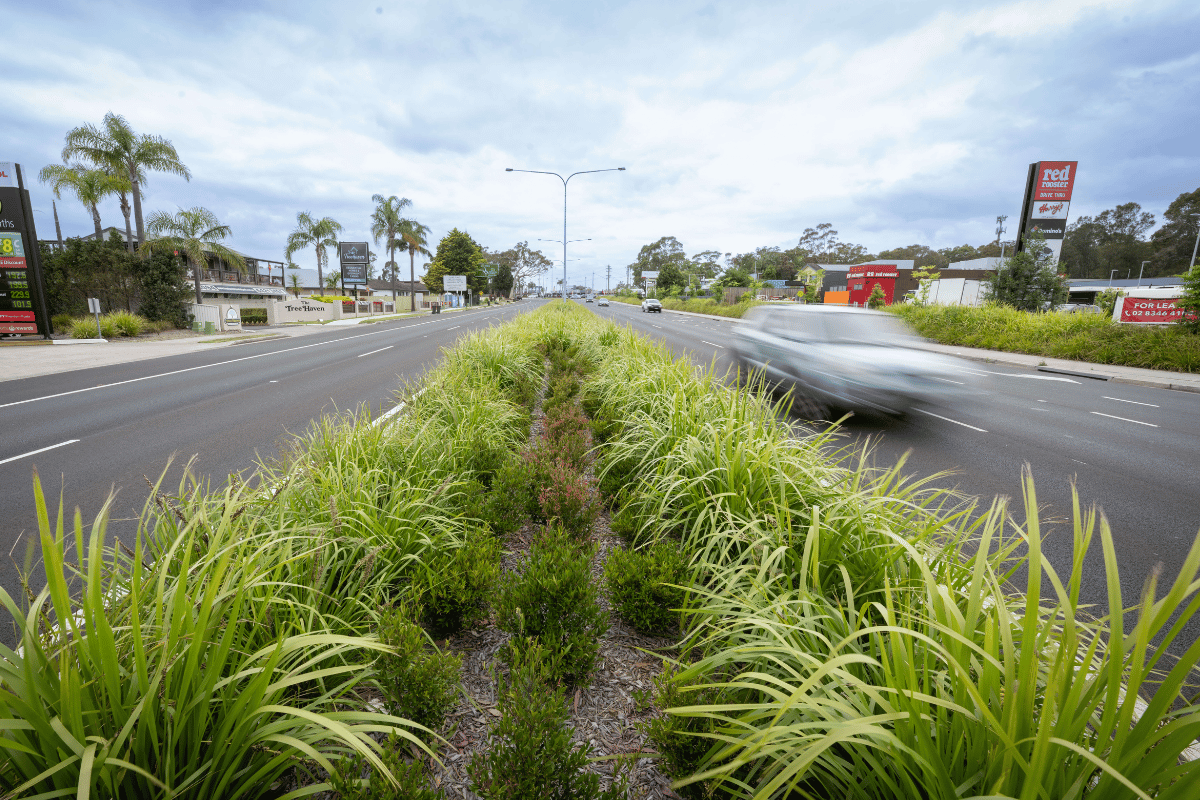 Discover the Berry to Bomaderry Project
Since 2012, more than 30km of highway between Gerringong and Bomaderry has been upgraded, with the Berry to Bomaderry upgrade being the final piece.
The project boasts 6 bridges over water, 2 bridges for flood mitigation, 3 bridges over roads, and 3 culverts for flood mitigation.
Its main goal is to enhance safety, increase road capacity, improve traffic flow, and provide travellers with better and more reliable journeys on this stretch of the highway.
Transport for NSW engaged ecoDynamics for commercial landscaping and maintenance works.
Our scope of the Berry to Bomaderry Project
The supply, installation and maintenance up to construction completion of all planting and landscaping. 12 months of maintenance landscaping to follow.
Completed work
Landscape planting
12 months maintenance
Creek works
Top soiling – using imported material, including surface preparation
Hydroseeding
Hydromulching
Top soiling open drains using imported material, including surface preparation.
Overall figures
162,881 plants planted
490,285m2 of hydromulch/hydroseed
49,532m2 lining of organic fibre mat.
Established maintenance plan
For 12 months following the project, ecoDynamics provided consistent maintenance services, including watering and weed control, to support the growth and establishment of seeds and plants.