Bubup Wilam Aboriginal Child and Family Centre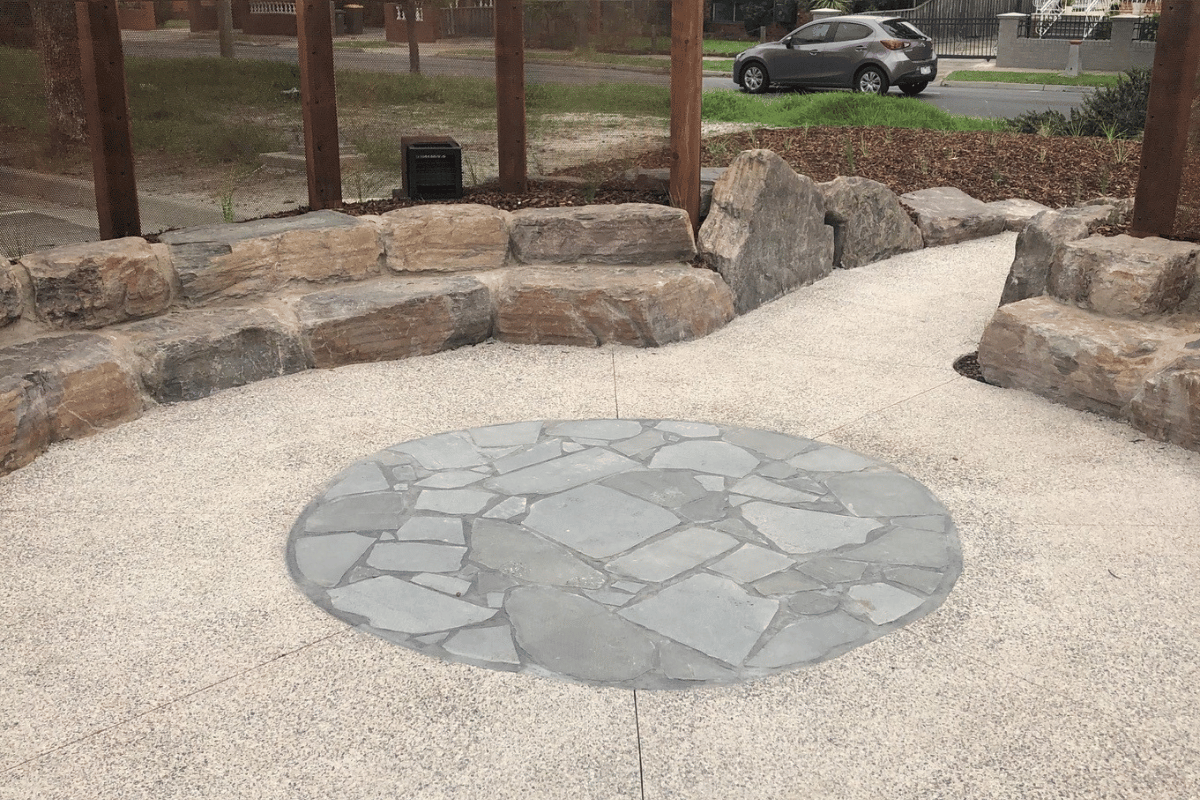 Discover the Bubup Wilam Project.
ecoDynamics creates a new Yarning Circle for the community of the City of Whittlesea, incorporating indigenous cultural practices into the landscape.
The Bubup Wilam Aboriginal Child and Family Centre opened in 2012.
It opened from a need for an improved facility for the Aboriginal community in the Thomastown area in Melbourne's north.
Designed by Hayball.
The design features a strong sense of community identity and belonging, representative of a secure and nurturing environment with a focus on the integration of indoor and outdoor spaces.
Our Vic Landscaping team recently completed a Yarning Circle for the centre, the Bubup Wilam Project.
It creates a new space for children and the broader community to learn from Traditional Owners who can pass on cultural practices and values to future generations.
Our Vic team worked collaboratively with the council on site to incorporate indigenous cultural values and principles into the project.
—
Discover how our unmatched integrated landscape solutions elevate your projects.
Calling all Tier 1 and 2 civil construction companies, councils, and land managers.
We're your go-to choice for top-tier landscape projects that stand the test of time.
What sets us apart?
Our commitment to quality, sustainability, and lasting impact.
With our unrivalled integrated offering, we're transforming the Australian landscape industry.
Experience the difference with our solutions that beautify the environment and leave a lasting mark on the communities we serve.
Choose us for a greener, more sustainable future.
Ready to elevate your landscaping projects?
Contact us now.