Burrill Lake Bridge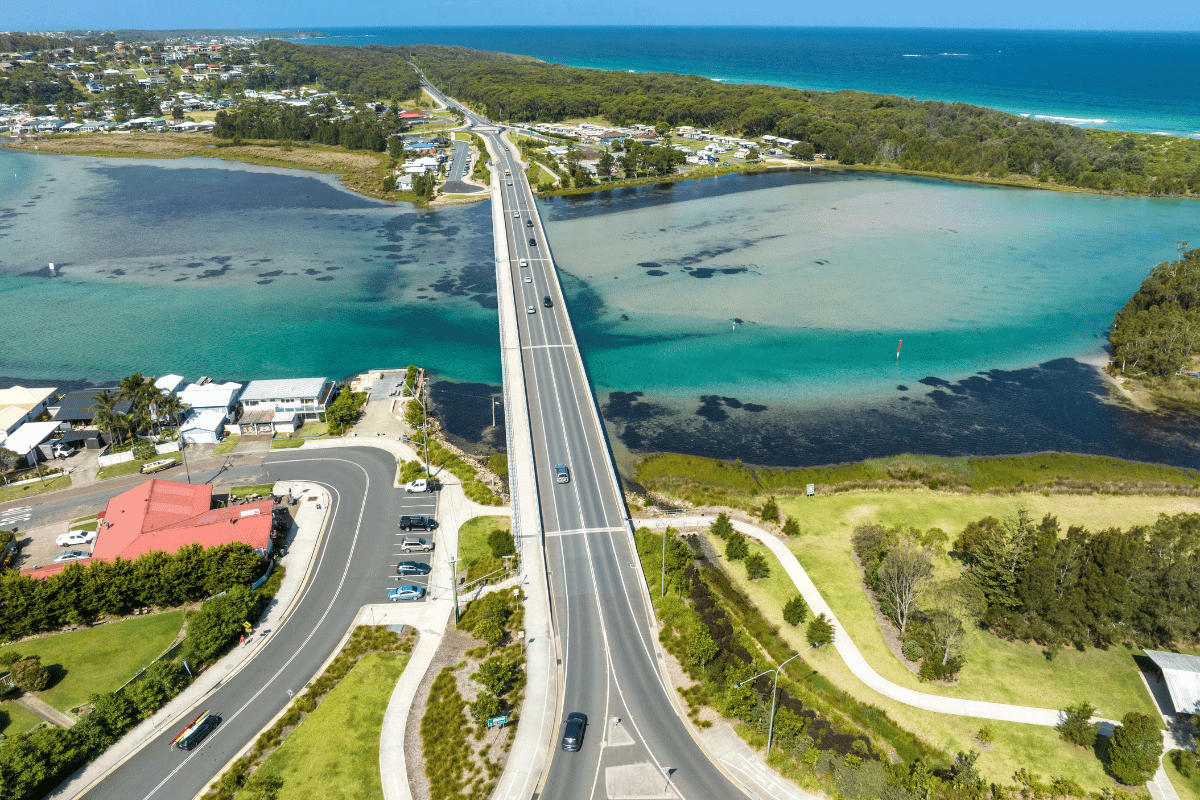 Burrill Lake Bridge part of the Burrill Lake Bridge Project is a new bridge on the Princes Highway just south of Ulladulla, completed in 2018.
The landscape included the stabilisation of works and the construction of a new foreshore park. All works were conducted adjacent to Burrill Lake and required careful management of construction processes to prevent pollution of the waterway.
Our scope of work on the Burrill Lake Bridge Project included the following:
supply and install of gravel paving
supply and install of furniture
hydroseeding of grassed areas
supply and install native trees and shrubs sourced from local nurseries
Our team, consisting of dedicated individuals who worked tirelessly, has done an incredible job of transforming the Burrill Lake Bridge area into something truly breathtaking.
Just take a look at this place. Isn't it stunning?
Have you got a landscaping project you need a tailed solution for?
At ecoDynamics, we're all about creating beautiful landscapes that last, just like The Burrill Lake Bridge Project.
We work with top-notch construction companies, councils, and land managers to provide the best possible services.
Our team dedicates themselves to positively impacting the environment and the people around us.
We take pride in our work and always strive for quality and longevity.
Our approach to landscape construction is to create functional and aesthetically pleasing outdoor spaces that last the test of time.
We use the latest technology and environmentally friendly materials to ensure our projects are sustainable and eco-friendly.
We understand that every landscape is unique, and we tailor our services to meet our client's specific needs and preferences.
At ecoDynamics, quality is paramount.
Our team takes great pride in their work and strives to deliver exceptional results.
We pay attention to every detail, from the initial design to the final installation, to ensure our clients are delighted with the end product.
Get a quote or enquire now