Burwood Brickworks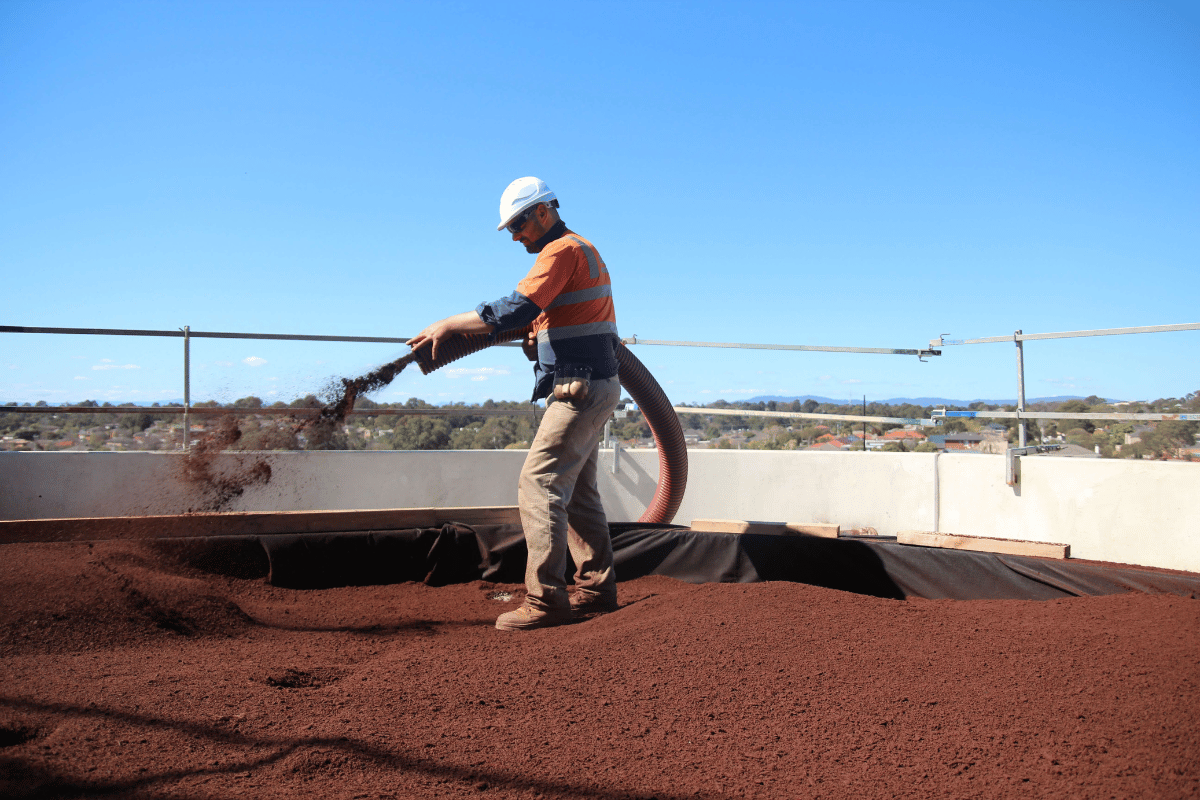 The world's most sustainable retail outlet
Ready to discover the Burwood Brickworks Project?
With an unprecedented focus on environmental sustainability, Frasers Property Australia wants to transform the Burwood Brickworks into the most sustainable retail outlet in the world with a rooftop that will house a 2000m2 urban farm and dining precinct.
Not only that, once complete, the striking space will house 'acre' – a farm-to-table café and bar set in the heart of the farm with dishes created from on-site produce.
Community engagement, including education on best-practice farming, is the focus of the space, with plans for cooking classes, farm tours, harvests, preserving days and markets.
Soil blowing with unprecedented speed at the Burwood Brickworks Project
Hacer contracted our services team to install 145m3 of specialty soil into the space across two days.
The client specified Fulton's Rooflite Extensive Blend, which we sourced and blew directly into the on-site garden beds.
Moving heavy volumes of soil is easy
Moving large soil volumes required our Slinger Truck, which meant the Blower Truck remained on-site while the Slinger Truck reloaded it with more soil, allowing for uninterrupted blowing.
The client recognised our team's excellent work ethic and said, "They even cleaned up after themselves, with no soil left outside the beds, ready for planting." That's a two-day job done well.
Again, another excellent job done by the ecoDynamics services team.
Have you got a soil installation project coming up?
We've got you covered.
We've worked with mulch and soil blower trucks in southeastern Australia for over 20 years.
Moreover, you can count on us to install all sorts of landscaping materials.
We can do it all: soil, rock, or mulch for construction or landscaping.
Just give us a shout, and we'll take care of the rest.
Above all, we're happy to work with you to create a customised solution that fits your needs.
Let's get started. Click here.