Cardinia Road Rail Project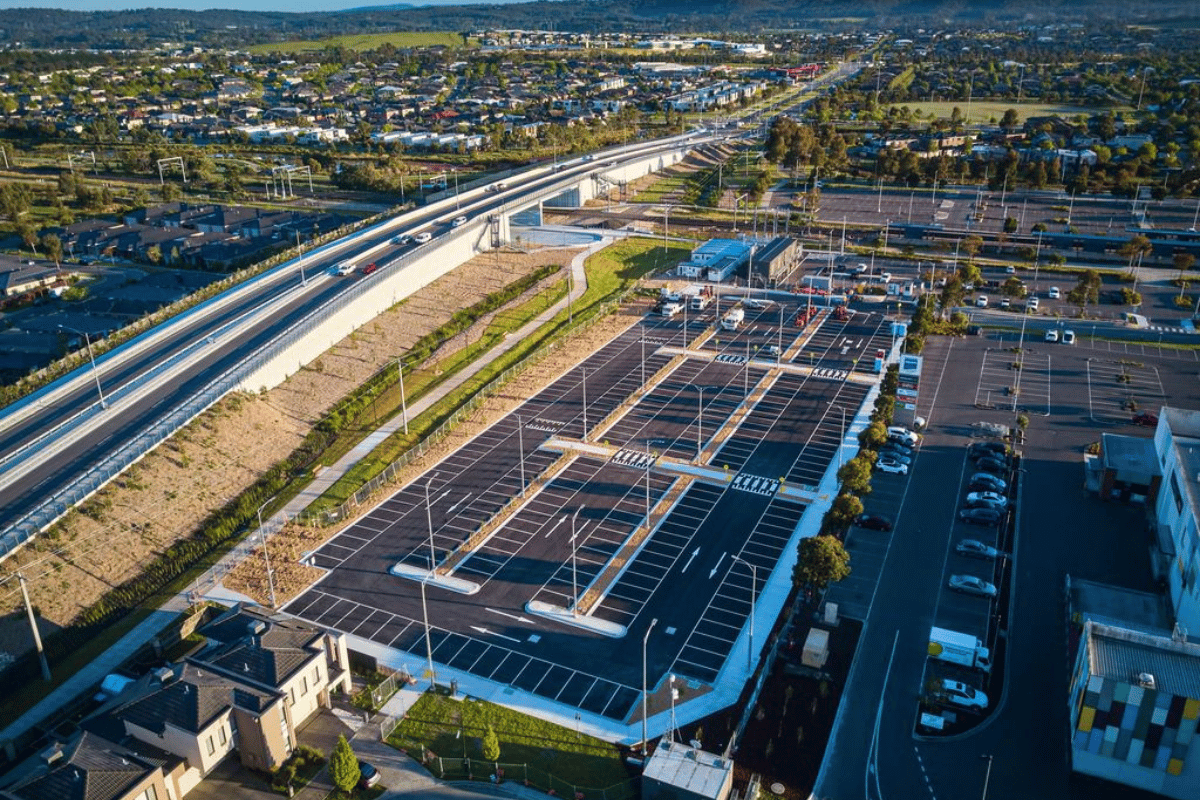 Victoria's Big Build contracted ecoDynamics to landscape the new Cardinia Road Rail Project. Which consists of a new car park and station.
The project lead contractor engaged our Vic team. MRPA wanted new open spaces for local families to enjoy in the new elevated train station plans and more car parking, community spaces, and bike paths.
As part of the Cardinia Road rail project and the level crossing removal, we collaborated with Wamarra to add greenery to the station's new car park. As part of the Victorian Government's Car Parks for Commuters programme, the car park was increased by 50%.
We supplied and installed over 200m3 of mulch as well as supplied and planted over 4,000 tube stock and 200 advanced trees.
Our scope of work at the Cardinia Road rail project:
Level Crossing Removal
over 1,000m3 mulch
over 1,700m3 topsoil
over 38,000 tubestock
over 400 advanced trees planted
over 6,500m2 of hydromulching.
Car park
over 200m3 of mulch
over 4,000 tubestock
over 200 advanced trees planted.
Creating landscapes in a live rail environment can be challenging.
Our primary concern is safety, and we work hard to find ways to work around the complex infrastructure.
Want a successful project?
Come to us because we prioritise building long-lasting landscapes.