Flagstaff Hill Reserve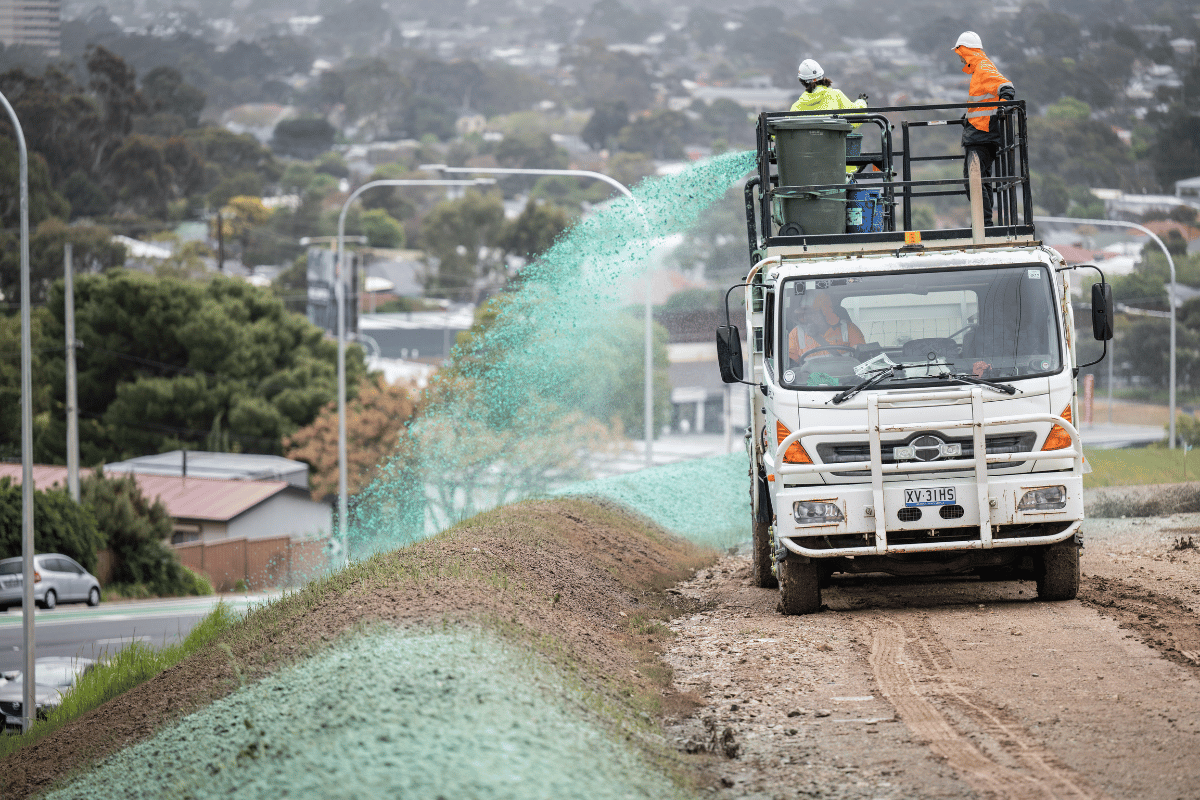 Discover the Flagstaff Hill Reserve Project.
The SA Department of Infrastructure and Transport required a quick and effective, low-maintenance grass seed solution to a rocky batter on Flagstaff Hill Reserve in South Australia.
Our SA team provided their Hydroseeding/hydromulching solution.
This solution is a method of applying seeds, stabilisers and soil amendments hydraulically to the surface of the soil for revegetation.
Our two-stage hydroseeding solution
Our SA team provided a time-effective two-stage hydroseeding solution over two days.
The first stage was to spray topsoil with a product called ProGannics.
This product was applied in two layers to give the grass roots enough soil to grow in.
Secondly, the next stage involved the use of Flexterra – a biodegradable, high-performance, flexible growth medium that aids in the prevention of erosion on a steep batter, also applied in two layers.
Our scope of work on the Flagstaff Hill Reserve Project:
5,000m2 of ProGannics sprayed
6,000m2 of Flexterra sprayed
Do you have a hydroseeding or hydromulching project in mind?
Our hydroseeding and hydromulching service gives outstanding results using the best materials, all while offering competitive prices.
Whether it's different grass types or erosion control, you can rely on us to master any challenge.
We take pride in making the entire process effortless for you.
Our expert team is ready to assist you today.
Let's work together to create a customised solution that suits your needs perfectly.
Get in touch with us here.