Grange Road Level Crossing Removal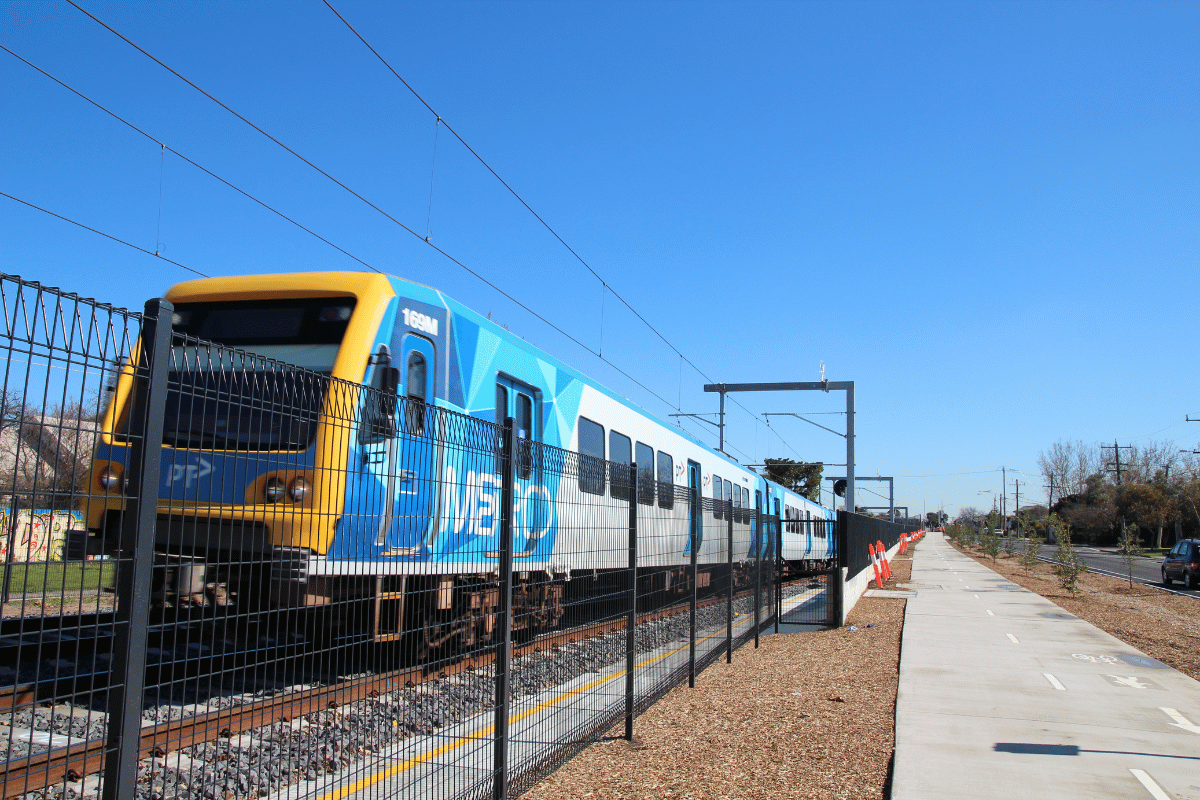 Discover the Grange Road Level Crossing Removal Project.
ecoDynamics transformed the landscape adjoining Grange Road, leaving a lasting natural asset for the local community.
Identified as one of Melbourne's most dangerous and congested level crossings, the Grange Road Level Crossing was removed, and the existing railway line was lowered in late 2018.
Working closely with the North West Program Alliance during the construction phase, our Vic team focused on feedback received from local residents during the community consultation period in finalising the design.
Local suggestions included preserving visual amenities and vegetation and improving connectivity for pedestrians and cyclists. Our team was engaged to construct both the hard and soft scaping elements.
Grange Road Level Crossing Removal Project involved installing street furniture, installing defensive bollards, and extensive planting along Wingrove Street. Installation of decking and native trees and plants has created a brand new public open space at Ravenscourt Place.
Construction of both hard and soft landscaping treatments included:
plant supply and install
topsoil and drainage works
installation anti-vehicle barriers
exposed aggregate concrete walkways and stairs
rock embankments
mulch supply
hydroseeding
soil and mulch blowing.
Practical completion was achieved ahead of schedule, enabling the 25,000 vehicle drivers to enjoy improved daily safety and travel times.
—
Crafting landscapes within a live rail environment can be quite a challenge.
Our approach centres on putting safety first and grabbing opportunities that pop up within the complexities of infrastructure.
Landscapes are not just a part of the project, they're a cherished legacy.
We're dedicated to making sure they thrive and succeed.
Have you got a level crossing (rail) project you need help with?
Head to our landscape construction page to discover more.