Kororoit Creek Road Level Crossing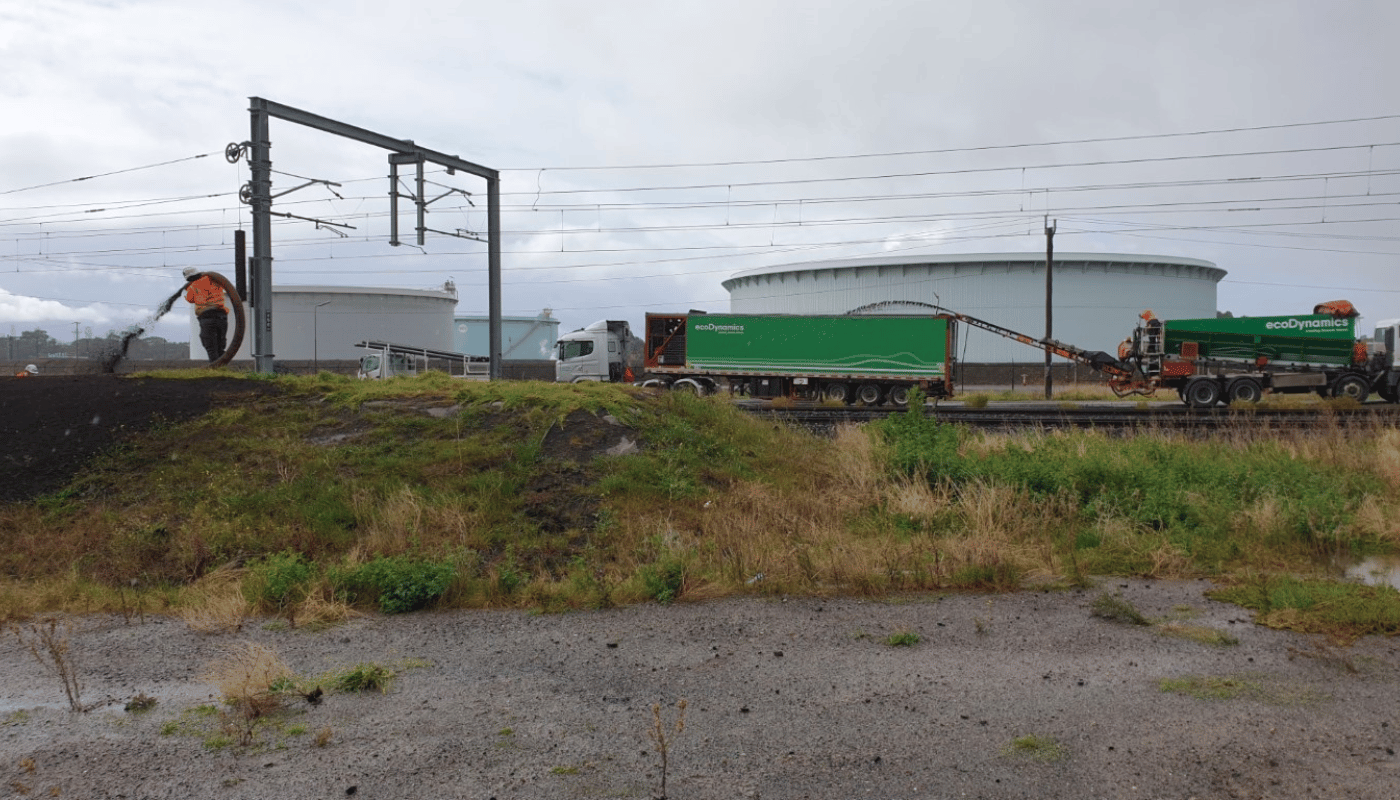 Discover the Kororoit Creek Road
The Kororoit Creek Road project is sandwiched between two oil refineries and accessible only by crossing live train tracks.
The LXRP Western Program Alliance (WPA) team engaged our Services team to install topsoil and hydromulch at an extremely hard-to-access site.
Dirt mounds beside the train tracks needed to be covered with topsoil and then hydromulched to revegetate the site.
However, accessing the site was the key challenge.
Our team worked closely with the construction team on the Kororoit Creek Road project to tailor project works occurring over the weekend when the train tracks were not active.
This enabled our equipment to be placed across the tracks undisturbed, providing our team with direct access to the places where the material was needed.
With 56m3 of our in-house soil needed to prepare the surface for hydromulching, an organised plan was required to ensure the job could be done safely and on time.
Our team made several trips between depots during the week leading up to the installation and stockpiled the material for easy access.
With the Blower Truck loaded and on-site early, it was simply a matter of sending our Slinger Truck back and forwards from the site to the depot to reload the Blower Truck.
—
Need a blower truck to make your next landscaping project a breeze?
Let us help you save time and resources on your next project.
As the leading landscape and construction material supply and installation expert, we've got you covered.
Contact us today.