Moorollbark Level Crossing Removal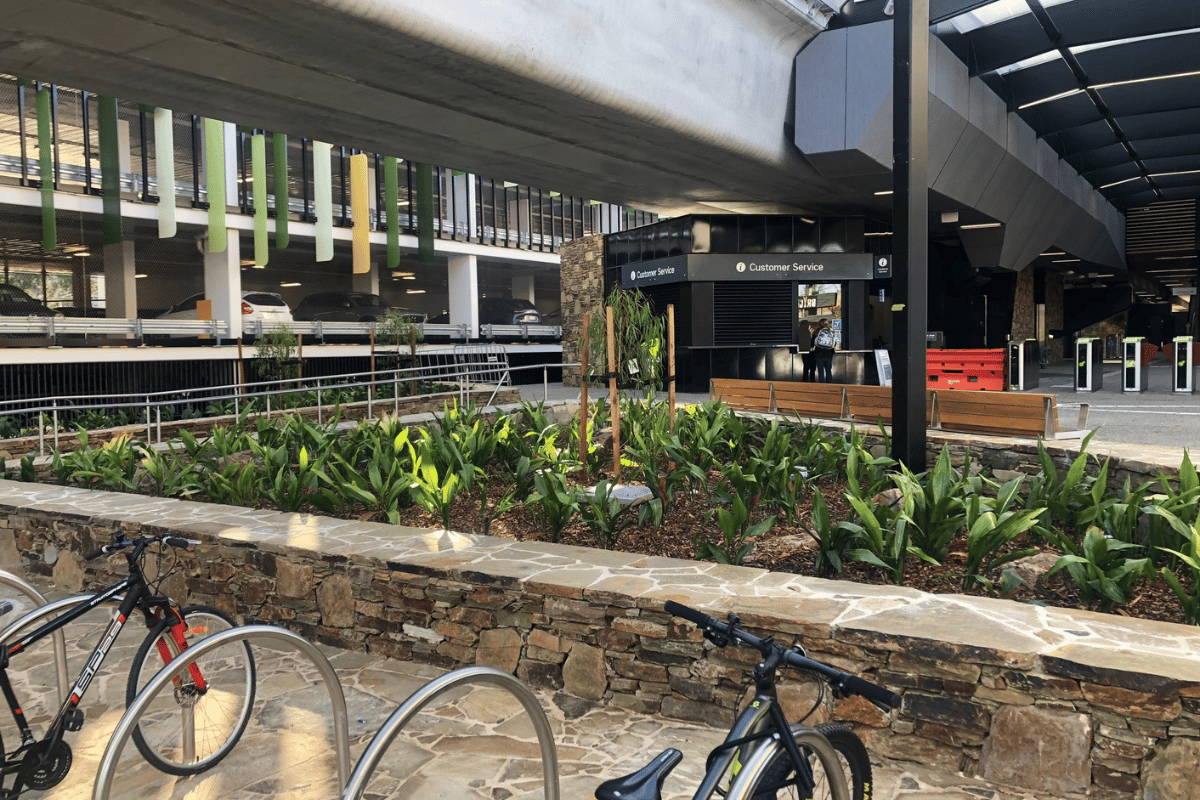 Wamarra engaged ecoDynamics on the Moorollbark Level Crossing Removal project.
As part of the SEPA (South-East Program Alliance) to undertake landscaping works at the removal of the Mooroolbark Level Crossing on Manchester Road.
Wamarra and SEPA collaborated on an urban design.
The design called for a key palette of softer and earthier tones to complement Mooroolbark's low-rise and leafier characteristics and improve the connection between the new station and the Red Earth Community Park.
While performing landscape works around the station, our Vic team considered these goals with a clear aim to ensure that the public would use and enjoy the landscape.
Despite difficult conditions, our Vic team connected with the area's local character by incorporating indigenous species into the landscaping and planting plan.
The Mooroolbark station features Coldstream stone and metal cladding to reference the agriculture and rural connection to Mooroolbark.
Following community feedback that more community spaces be seen at the new Mooroolbark station, the Coldstream stone was implemented.
This allowed station travellers and members of the public to enjoy new seating areas and community spaces.
Our scope of work at the Moorollbark level crossing removal project:
mulch
plant installation
log installation
bioretention swales.
Making landscapes in a live rail environment is challenging.
Our top priority is always safety, and then we try to figure out how to make it work around all the complicated infrastructure stuff.
We build landscapes to last so we can ensure each project's success.
Want more information?
Head to our landscape construction page.