Sheils Reserve Landscaping Project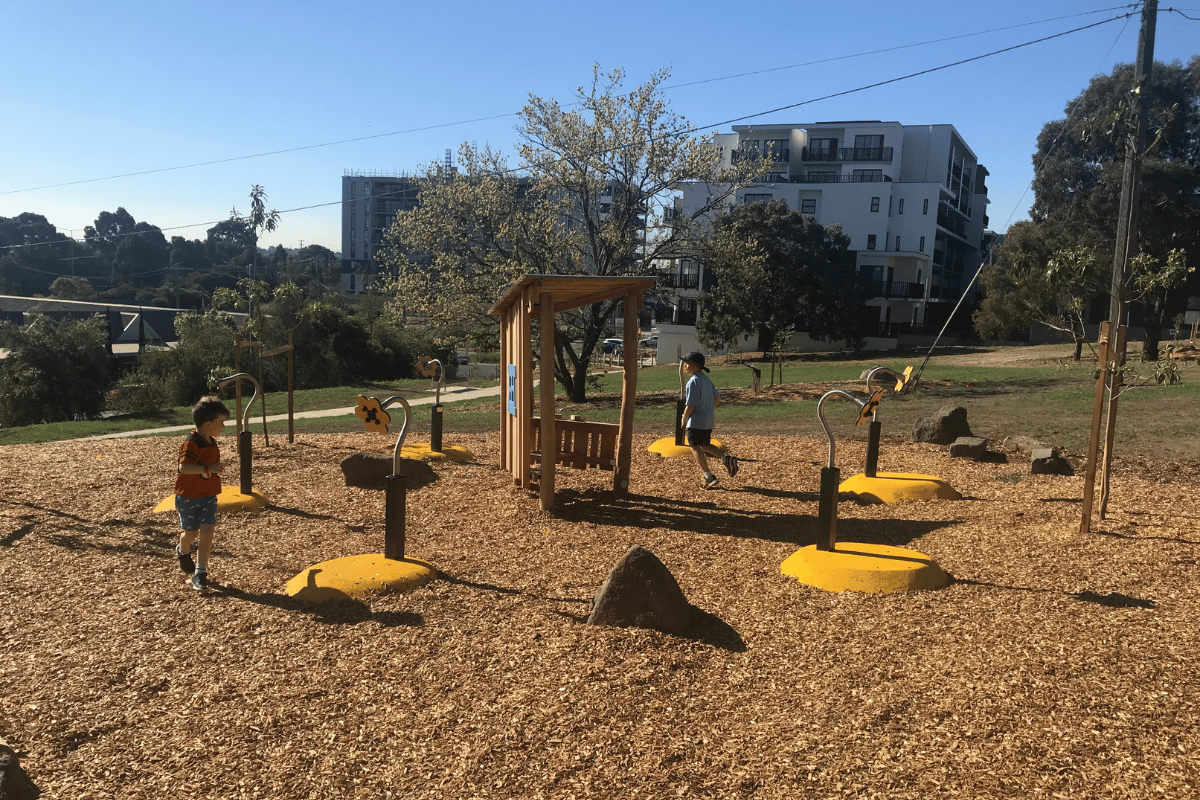 Discover the Sheils Reserve Landscaping Project
Our team at ecoDynamics transforms a rundown park into a haven for the Brunswick West community and wildlife to enjoy.
Located in inner Melbourne, Sheils Reserve underwent a transformation with a focus on enhancing new play opportunities and expanding the habitat for local bird life.
Our Vic team actively constructed the park, which involved:
creating new spaces for imaginative and nature play
setting up BBQ and picnic facilities
installing a drinking fountain
building bluestone retaining walls
laying connecting paths
renewing extensive soil, and planting new vegetation
When considering the space's design elements, Merri Bek Council gave careful consideration to biomimicry – a design practice that emulates nature's patterns and strategies.
Biomimicry is the art of using nature as a source of design inspiration.
One of the main design considerations was to create a habitat for insects and small birds.
Such as the Superb Fairy Wren and the Blue Banded Bee, which are endemic to the area.
This wildlife was the inspiration for two main natural influences in the design, which are reflected in the play space and the pergola design.
The extension of the shelter roof mimics the twiggy habitat of the Blue Wren in both structures and the shadow it creates on the ground.
Whereas the yellow rubber surfacing at the base of some of the play equipment mimics the yellow petals of the flowers that Blue Wrens use to attract females to their nests.
The Blue Banded Bee is referenced in the playground with several graphic depictions of the insect taking pride of place on the play equipment.
—
You can contact us for a parklands project.
We collaborate closely with local government to craft beautiful parks for local communities.
Just like the Sheils Reserve Landscaping Project.
Whether it's a new construction or a renovation, our experience, resources, and dedicated team ensure the success of your project.
Contact us today.