The Living Pavilion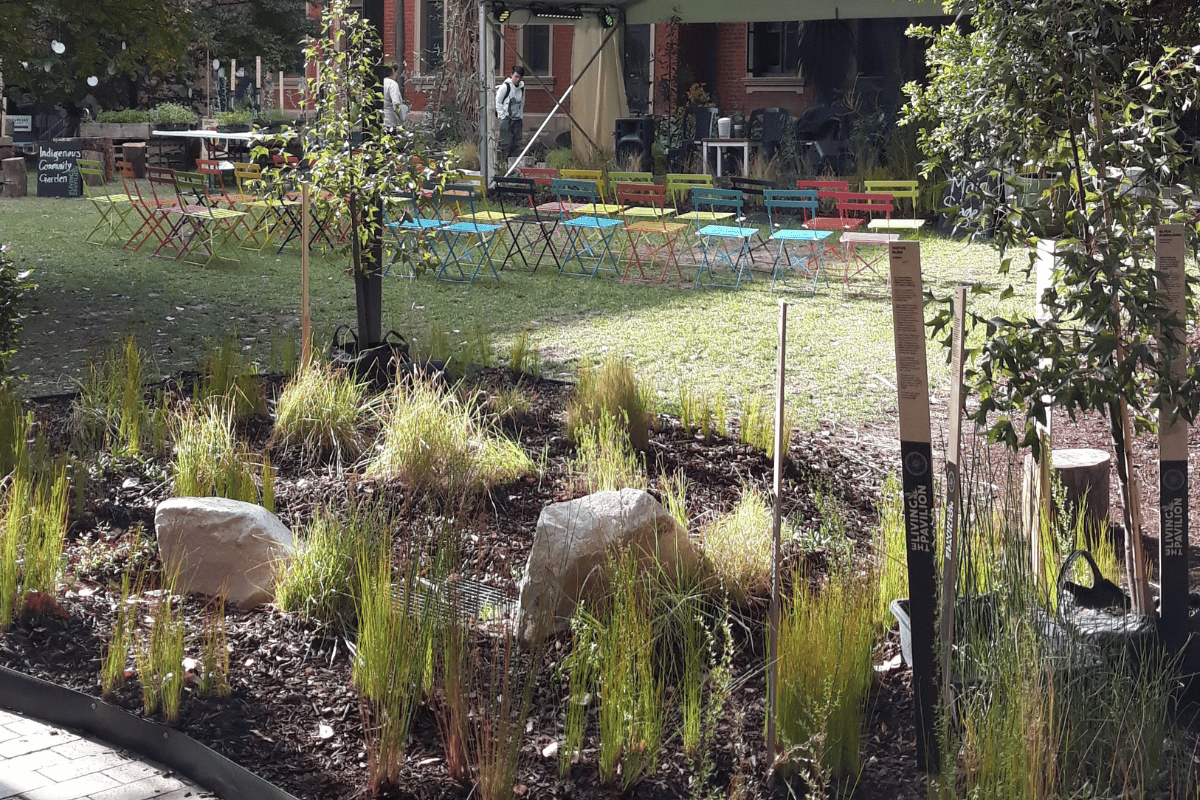 Discover what The Living Pavilion is.
It's an indigenous-led event in Wurundjeri Country, we created a temporary landscape at The University of Melbourne using 40,000 plants native to the Kulin Nations.
The creators envisioned the Living Pavilion as a recyclable, biodegradable, edible, and biodiverse event space.
One that celebrates indigenous knowledge systems, ecological science and sustainable design through participatory arts practice. It's also a key research and knowledge translation project.
The Living Pavilion was used as a living lab to test, monitor, and engage students, stakeholders, and the general community.
It encompassed a wide range of research areas, including urban greening, biodiversity, place-making, social science, art, and design.
Our Vic team collaborated with Charles Solomon from Garawana Creative.
This collaboration ensured that the chosen plants showcased the Kulin Nations' unique ecologies.
As well as the cultural, nutritional, medicinal and technological uses employed over thousands of generations of careful custodianship.
We involved our Victorian Nursery in the project, which donated plants and labour to build the landscape with 40,000 plants relocated from our plant depot to build aquatic and terrestrial landscapes on-site.
On completion of The Living Pavilion
The 40,000 Living Pavilion plants were installed on the Thompsons Road upgrade.
A Major Roads Projects Victoria initiative to improve and maintain the flora, fauna and ecosystems impacted by road construction works to help preserve and enhance roadside diversity.