Tonsley Wetlands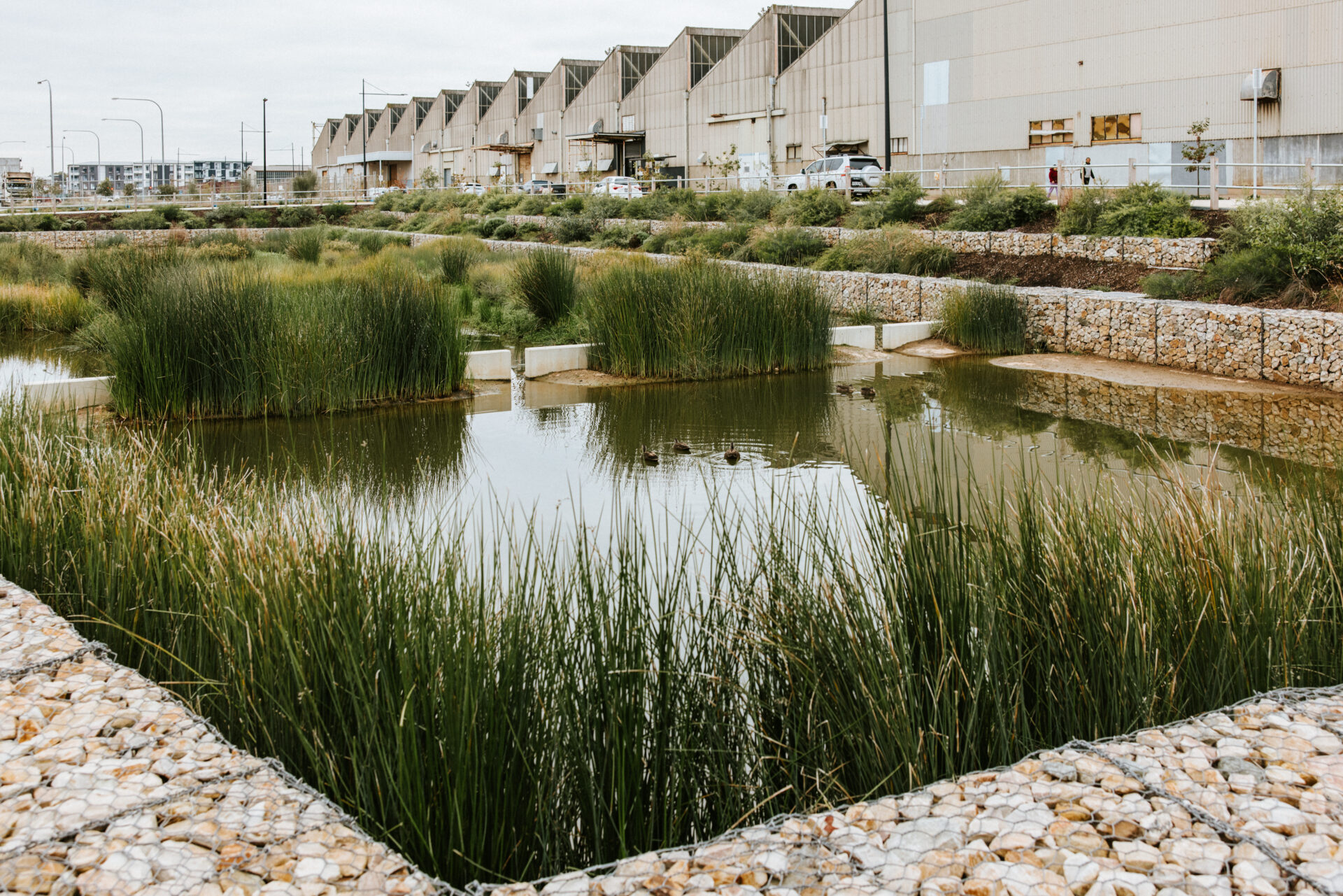 Discover the Tonsley Wetlands Project.
Our SA team was engaged by CATCON (Civil & Allied Technical Construction), working with Renewal SA, to work on the Tonsley Wetlands landscaping. Renewal SA and CATCON's project aimed to create a stormwater catchment from local drainage in Tonsley.
The project included treating the stormwater through the wetland filtration system before returning flows to local reserves. Doing this would encourage wildlife to return to a residential area and create a green infrastructure in a heavily built-up area.
Upgrades of Tonsley Train Station and the pre-existing bike track were also part of the works.
Our scope of work at the Tonsley Wetlands Project
We supplied all plants, labour, materials, tools and consumables to install soft landscapes and irrigation systems in accordance with the project requirements, specifications and drawings including:
Supply and install irrigation system to planting beds, irrigation to tree pit including connection to water supply
Connect new irrigation system to existing infrastructure
Install root barrier
Import and apply 300mm topsoil (100% imported)
Spread 100mm mulch
Plant and install approx. 225 advanced trees (150L, 100L, 25L and Rocket Pot advanced trees to garden beds including topsoil and preparation works)
Supply and furnish 140mm plants and tube stock – approx. 9,500 terrestrial and wetland plants installed.
Maintenance
Provide 52 weeks of maintenance to garden beds, plants and irrigation system, including:
Algae and weed removal
Pest and disease control
Fauna inspection
Replacement of unhealthy plants
Monitor and adjust water levels of wetland to ensure aquatic plant health
Check general system operation
Inspect irrigation and adjust programs as required.