Uno Apartments Soil Blowing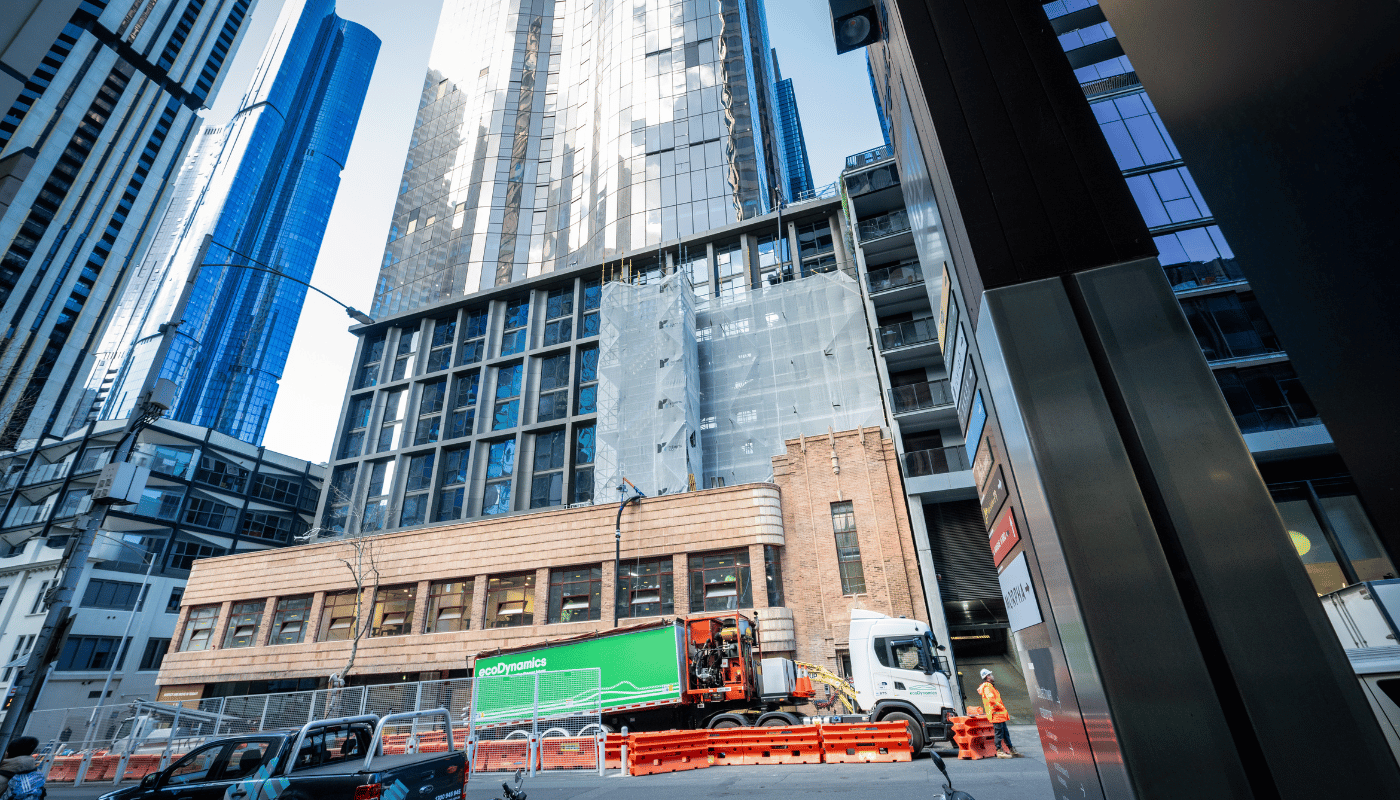 Uno Apartments Soil Blowing project
UNO Melbourne is a landmark residential development that boasts 65 storeys.
It's in Melbourne's central business district, close to Queen Victoria Market and universities.
On level 9 of the building, there are facilities such as a gym, pool areas, steam and sauna rooms, and landscaped areas that add to the tranquillity of the floor.
Our team was commissioned by Julian McCarthy Landscaping for Roberts Co. construction to deliver and install a 25m3 Premium Planter Mix (PPM) on this floor.
This Uno Apartments soil blowing project took two days, one for setup and one for soil blowing.
Two counterweighted floor cranes were used to get the soil to level 9 because we needed the cranes to get over the heritage facade and up the side of the building.
We first lifted the soil to level 2 with one crane and then moved inward and upwards to level 9.
The installation of soil with a blower truck is a unique process. This project displays a notable example of getting the hose of the blower truck up to a height of nine stories.
Above all, any floor of a building is accessible, and every project is within reach with our skilled operators at ecoDynamics.
ecoDynamics blower trucks remain a highly effective tool for various applications, from landscaping to construction.
Do you have a soil installation project you need help with?
We've been working with mulch blower trucks in southeastern Australia for 20 years now, so we know exactly how to install all kinds of landscaping materials for your next project.
Whether you're after soil, rock, or mulch for construction or landscaping, we've got you covered.
You can trust us to easily supply and install everything you need.
Contact our expert team today, and we can develop a tailored solution for you.