Wandandian Creek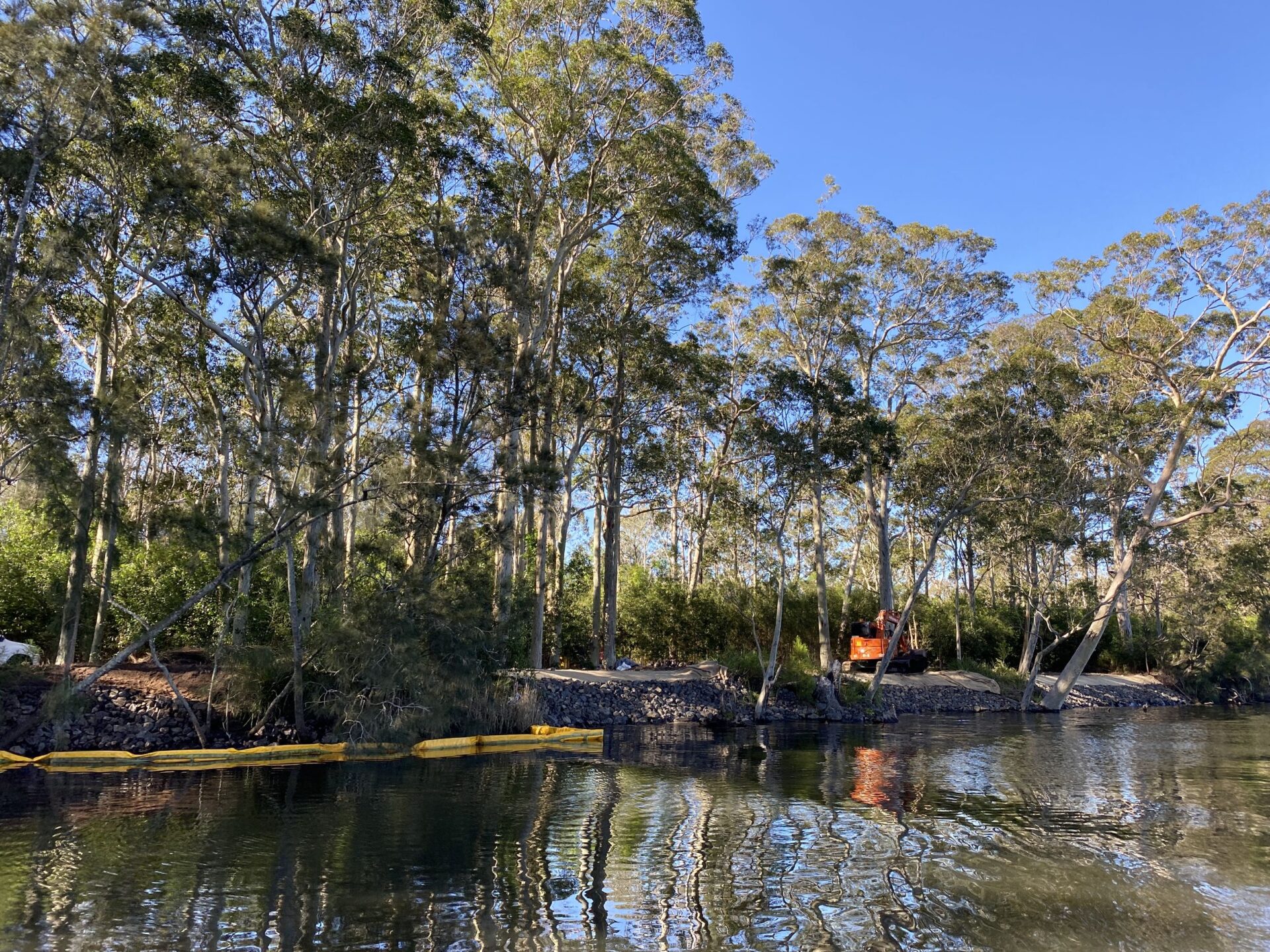 Wandandian Creek is a peaceful NSW waterway branching in three directions providing a leisurely paddle of kayaking, canoeing or fishing and is a superb birdwatching place to admire waterbirds in the casuarina trees.
Discover the Wandandian Creek Project
Shoalhaven City Council proposed work on an eroding section of the northern bank of the Wandandian Creek east of the Princes Highway bridge at Wandandian.
The site at the Wandandian Creek project has been exposed to ongoing bank erosion, further impacted by the 2019-2020 bushfires and subsequent floods.
The area needed vegetation clearing for the proposed works to allow access track maintenance and establishment.
We changed the access tracks to ensure safe and easy access and created new tracks spanning 225m through natural vegetation.
Additionally, we will maintain and expand work on an existing 300m track and creek bank stabilisation and erosion control protection of approximately 120m long section.
Our scope of work at the Wandandian Creek Project
The ecoDynamics NSW team developed practical solutions to prevent erosion and maintain the stability of the creek banks during floods and revegetated to repair damage and enhance water quality, resulting in clearer water and improved transparency.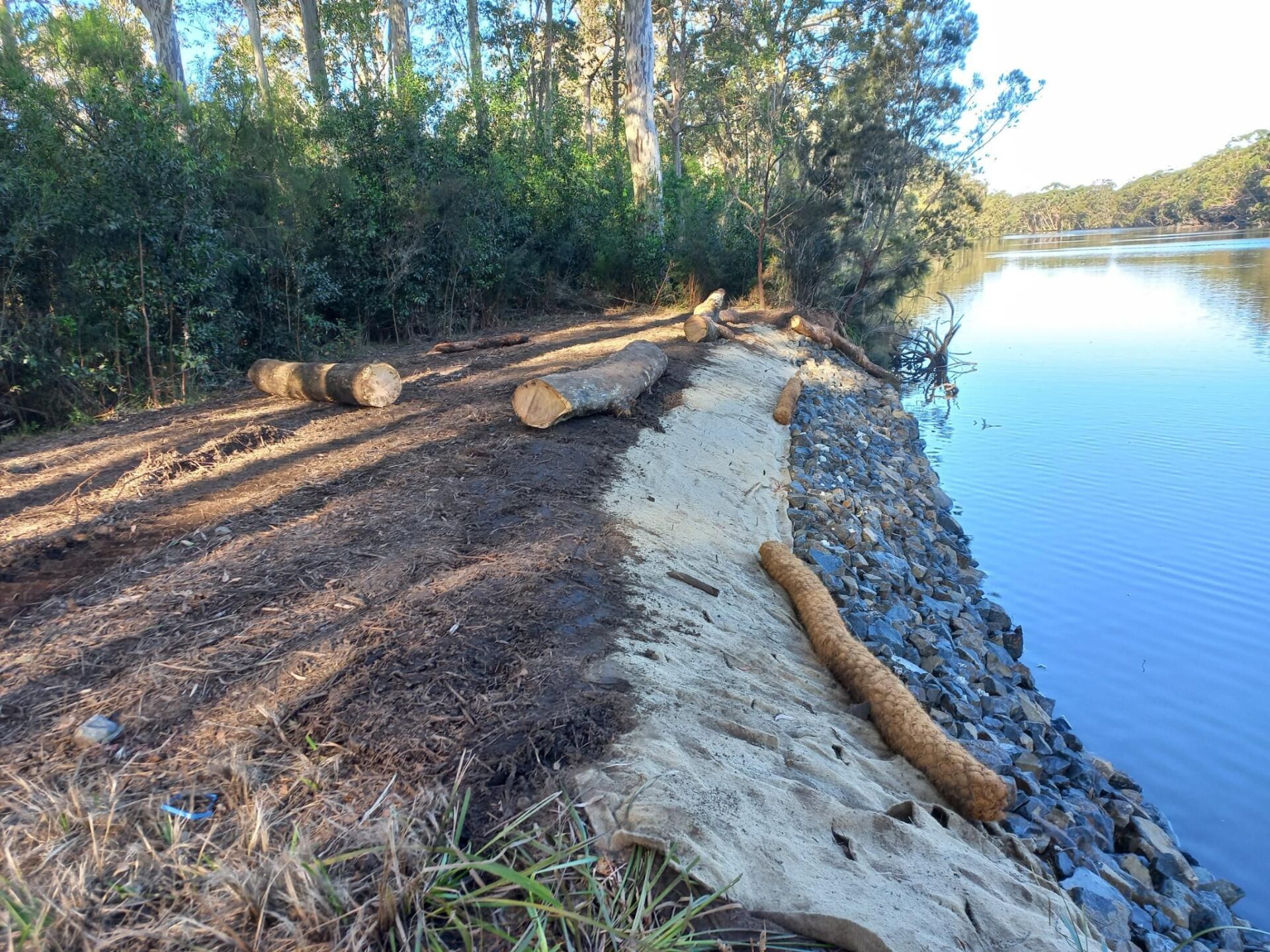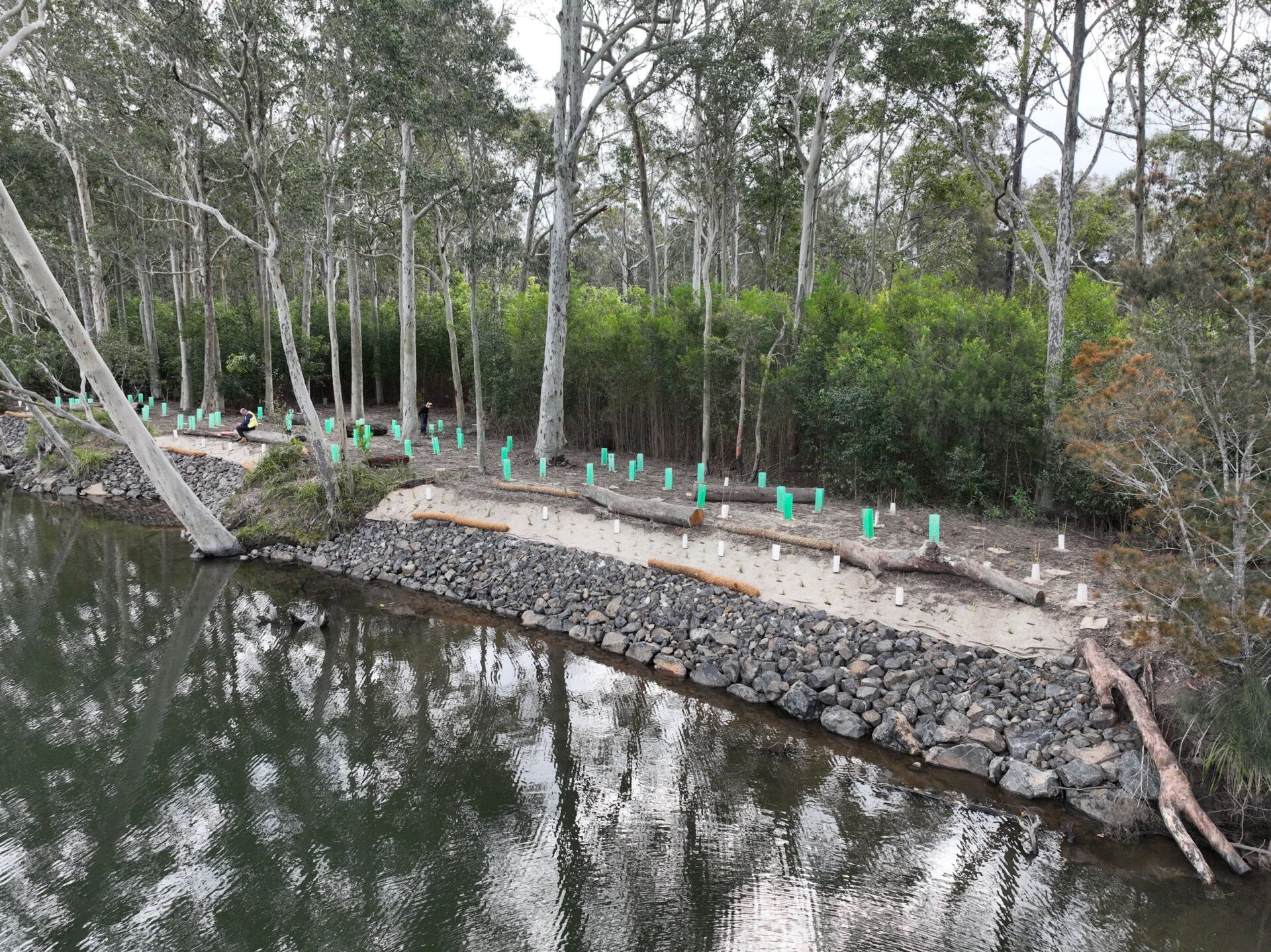 Scope of work:
Preliminary and access works
Creek bank erosion protection and stabilisation work
Revegetation
Temporary stockpile and access rehabilitation
Vegetation maintenance
Completed work:
Track widening and construction over two days by forestry mulcher
Initial earth works and silt curtain installation
All disturbed natural areas were hydromulched/hydroseeded using native seed species
The stockpile area beneath the powerlines was hydromulched/hydroseeded using Southcoast Parklands seed mix as native shrubs in this zone were not suitable for the powerline easement
Upper riverbank and disturbed areas were replanted over two days
The establishment of plants, particularly deep-rooted tree species along the banks, was fundamental to the site's long-term erosion control – evident from site inspection that areas with limited tree densities along the banks had been subject to a greater degree of bank erosion.
Upper riparian/terrestrial plants installed into Jute matt at top of batter to disturbed areas or areas where minor lay back/shaping of the bank occurs
Established maintenance plan
ecoDynamics will undertake an ongoing 3-month maintenance of monthly plant watering and weed control in revegetated and disturbed areas to aid in the establishment of the plants.