Fairhills Primary Community Project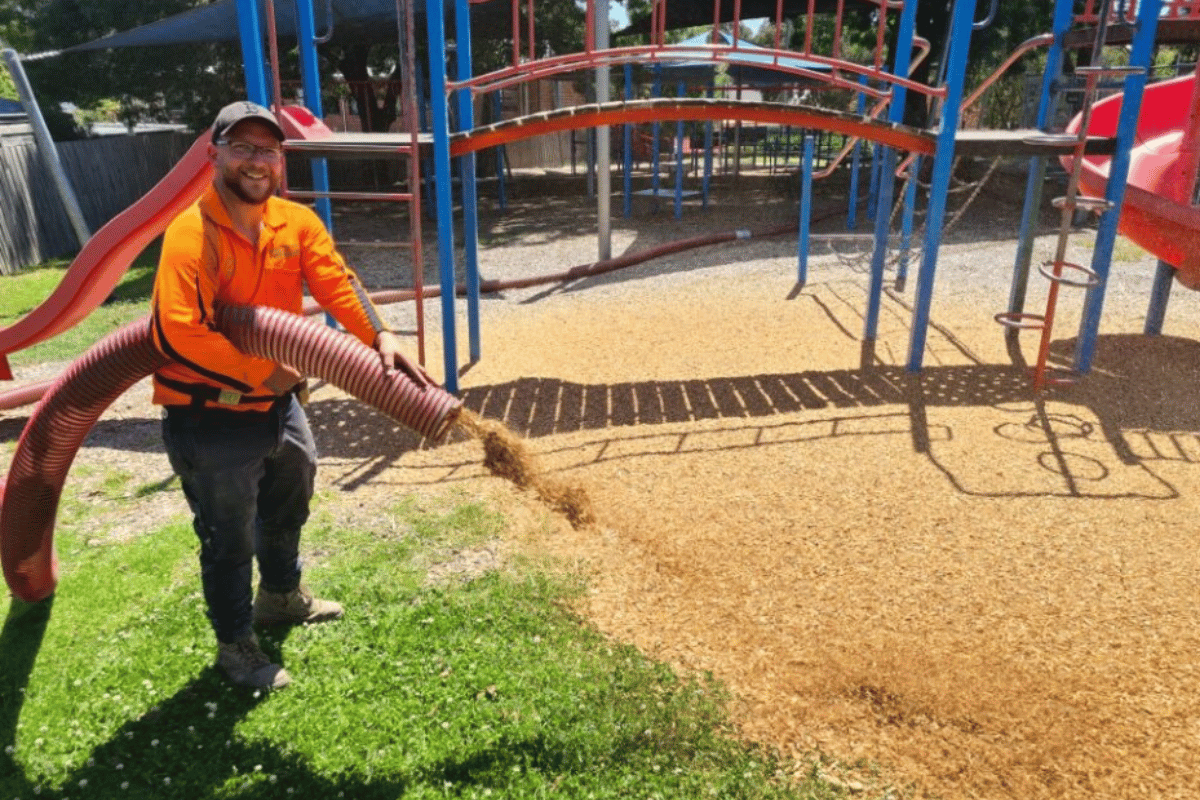 November 2023: Another community project completed
Our services team made the playground at Fairhills Primary School in Ferntree Gully safer.
Three team members volunteered their time to get this done.
Thanks to all who helped with this community project because it takes a whole team to get a good result.
From the cost of the materials to the donation of the use of the trucks, the team finished their Friday work efficiently to give us a chance to knock it over in the afternoon.
There was an overheating issue with the blower truck, but two of our ecoDynamics staff fixed it and helped load it.
Moreover, we want to thank Tyson, Harley and Cameron for donating their time and efforts to complete this project.
The scope of work:
✔ 140m3 softfall
✔ 23 tonnes of sand
✔ Done in five hours
Till next time, it was a blast to see the teamwork throughout today.
At ecoDynamics, we work towards a sustainable future through eco-friendly solutions.
Finally, our excellent services team are excellent for dedicating themselves to creating a greener future.
Our employees are truly amazing.
They always stick to our values and work hard to make our communities better places to live.
We achieve success through teamwork and caring for the environment.
—–
So, what is blowing?
Our material and mulch blower service is a game-changer for your next project.
A blower truck has a powerful stream of air and a hose to move large materials quickly and efficiently without any manual handling risks or mess.
As the leading experts in landscape and construction material supply and installation, we're here to help you save time and resources on your next project.
With our top-of-the-line equipment and experienced team, you can trust us to do the job right the first time.
Don't settle for less when it comes to your project.
Let us show you the difference a material and mulch blower service can make.
Contact us today.