Want a HR and HC truck driving job where you get out of the truck to create better environments?
Do you love being outdoors while working?

Enjoy being part of a team?

Ready to use some unique equipment too?

Drive our trucks and feel a sense of achievement from the results you create daily.

Permanent and full-time ongoing work.
Apply Now
Get behind the wheel and install landscaping materials
Love a job where you get to perform on the day? Plus use heavy machinery and enjoy being outdoors? Come join our team. You'll never get bored – every job is unique.
This isn't for you if you don't want to get out of the truck. Be hands-on while enjoying being outdoors – we guarantee blower truck roles are different from other HC and HR truck driver jobs. Belong to a team – operating our blower trucks is more than a standard HR truck driving role.
We Train You
Here's what you'll do with our training:
Load trucks with a range of quality landscaping materials to be installed
Drive to various project locations in and around Melbourne
Install our materials on diverse landscaping projects, from high-rise developments to parks, paddocks and roads
Onsite refills via our slinger truck support vehicles
Clean and maintain our big green trucks
Be part of the blower truck driver and maintenance team.
3 reasons why ecoDynamics is a rewarding move:
Be a part of transforming landscapes – belong to a culture looking out for our future
Plenty of room to grow with excellent opportunities to develop and upskill
Enjoy project variety while being part of a core team.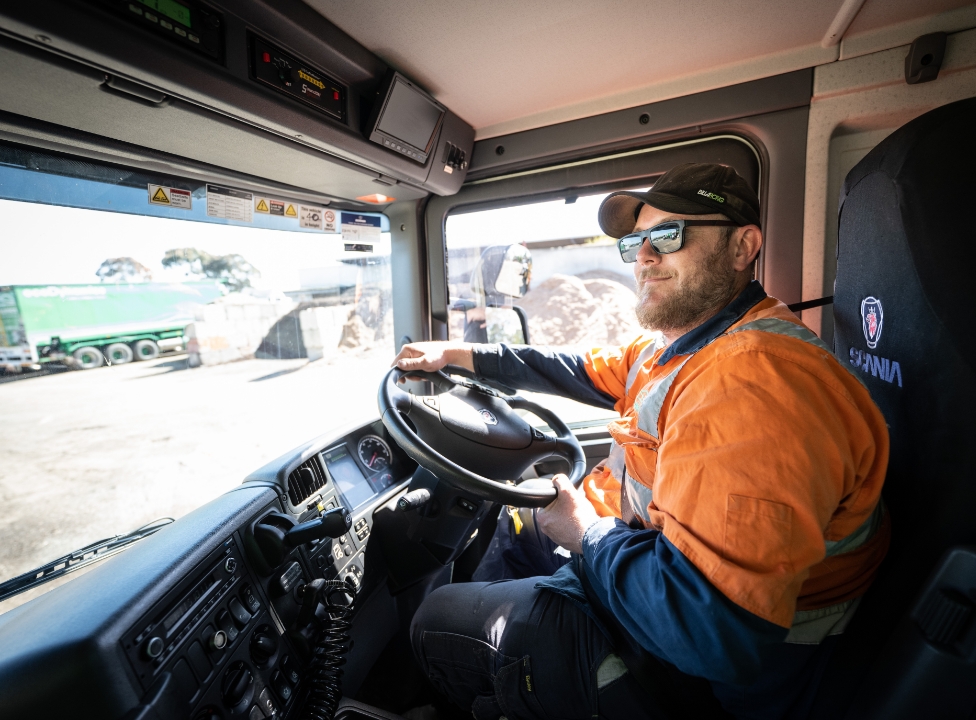 Join our HR and HC truck driver team
Bring your understanding of how heavy machines operate into play. You don't need to be as delicate and speedy as an F1 pit crew member, but your skills and knowledge will make you a valuable ecoDynamics crew member.
If you're ready to get behind the wheel of one of our blower trucks while enjoying the outdoors, you've found the right place. We offer you a better work-life balance compared to other HC truck driving jobs.
Be part of a team driving Victoria's largest Blowing Truck Fleet and support vehicles:
Blower trucks
Slinger trucks
Loaders
Tip trucks
Large tray vehicles.
When we hire, we have the long game in mind
Our employees grow through teamwork, on-the-job training and development. Say goodbye to long-haul, lonely, solo truck-driving jobs because we're a team. No messing around with your skills and time because we hire for the long term We provide safe working conditions and look out for each other. You'll make it home on time for dinner as we value flexibility!
No more overnight long-hauls away from home
We're committed to your safety. Our in-house App with the experts at CodeSafe ensures materials, checklists, and critical info are available on demand. We go beyond compliance. We engage with our employees and trust them to look after themselves and their team. Our vision creating Greener futures means we make places better for our clients and the broader community.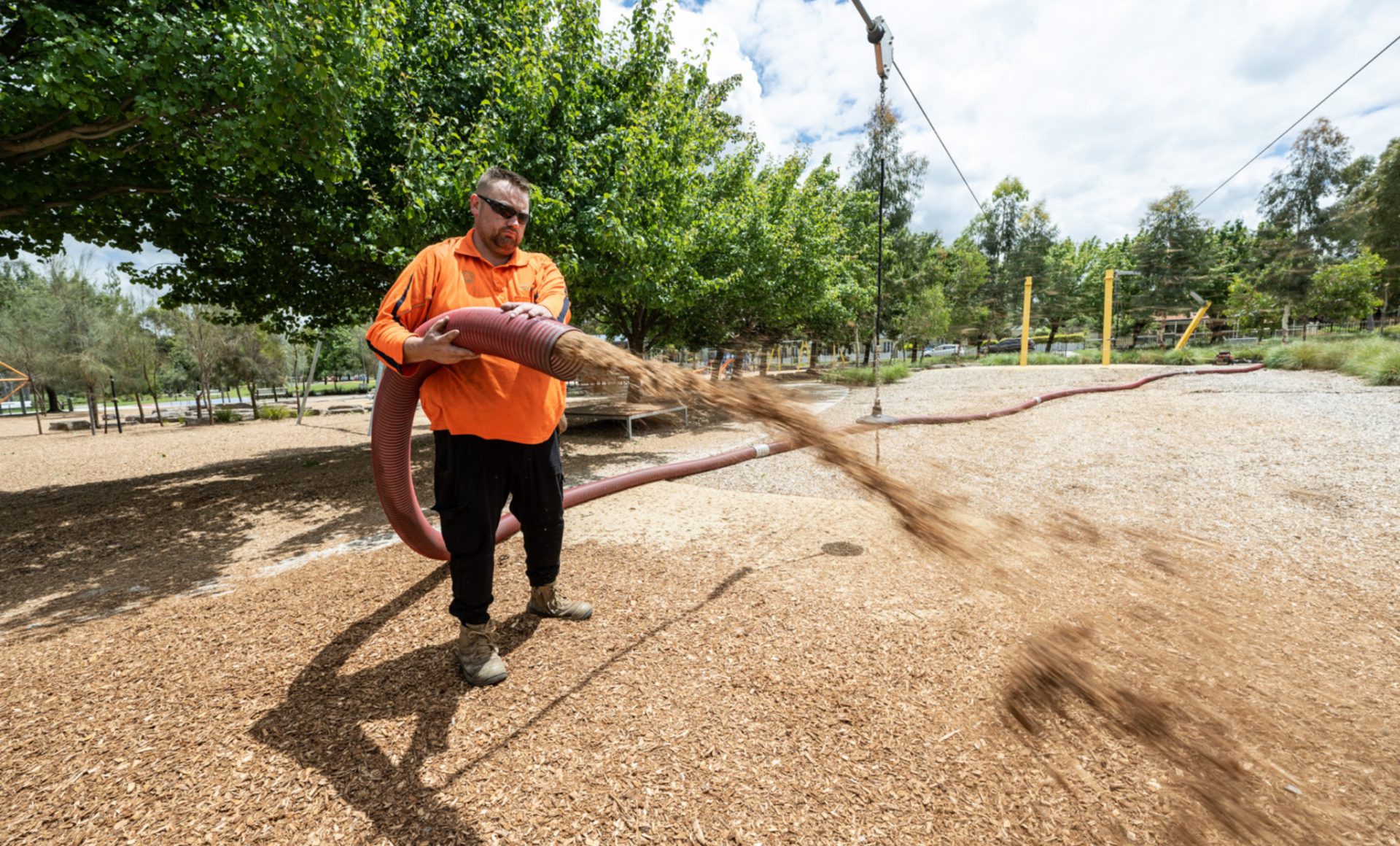 Excellent employee benefits with the ecoDynamics Group
Employee Assistance Program (EAP) via Converge International.
We partner with Converge to support our people and build their mental fitness.
In-house Group scholarship program
Learning and upskilling are central to our values.
Completing qualifications contributes to finding better ways of delivering our products and services.
Employee Benefits and Rewards App
Access Perkbox on web and mobile APP anytime, anywhere. Perkbox is an employee platform that gives you benefits including:
A range of deals, discounts and employee benefits
A choice of wellbeing content covering multiple topics
A platform to celebrate and recognise our people across our Group.
Excellent wages and employment conditions
As we've mentioned already, we mean what we say.
We're known for our inclusive workplace culture and for being excellent industry payers, demonstrated by the large number of long-term employees in our team.
Wages, allowances and Ts&Cs are covered by our negotiated Enterprise Agreements
We know great people come from everywhere
Our commitment to you is creating a diverse, inclusive, and flexible workforce that reflects the community, customers and clients we serve.
We're seriously committed to celebrating diversity. We bring people together and let them express their unique backgrounds and traditions in a relaxed, fun and inclusive way. Seeking diversity in all areas is one of our core principles.
We encourage you to apply if you're from disadvantaged groups, such as Aboriginal and Torres Strait Islanders, those with a disability, ex-auto workers and youth. We welcome and want applications from everyone regardless of age, gender identity, ethnicity, cultural background, or sexual orientation and workers of all ages, from trainees to mature-aged.
ecoDynamics is a family-friendly work environment with flexible working hours. I get to stay fit and relax knowing I've got secure employment. We work on an RDO system with an option to cash out too.
Jasper Morrell, Blower truck driver
ecoDynamics is such a family-orientated business that at times it doesn't even feel like work.
Dan Chadwick, Operations
Our team and operators are the best in the business, and I value giving them opportunities to develop, grow and gain experience on diverse jobs.
Jerome Paea, Operations
Frequently Asked Questions
Do I need a car licence?
Yes, at a minimum, you need a car driver's licence.
Where is the work based?
Our depots at Epping, Bayswater or South Dandenong.
Where do I start work in the morning?
At a single depot, no having to drive direct to site.
Do you train me?
We will fully train you in the operation of our machines and equipment.
I have a license but no experience, is that a problem?
Not at all, we can help you gain all the experience you would need with HR and HC driving and operation.
I don't have a license or experience, is that a problem?
A good work ethic, desire to learn and being a team player are the most important attributes we are looking for.
What is the work?
Driving large trucks and using machines to install landscape and construction materials such as soil, mulch, sand and aggregates.