Hydroseeding / Hydromulching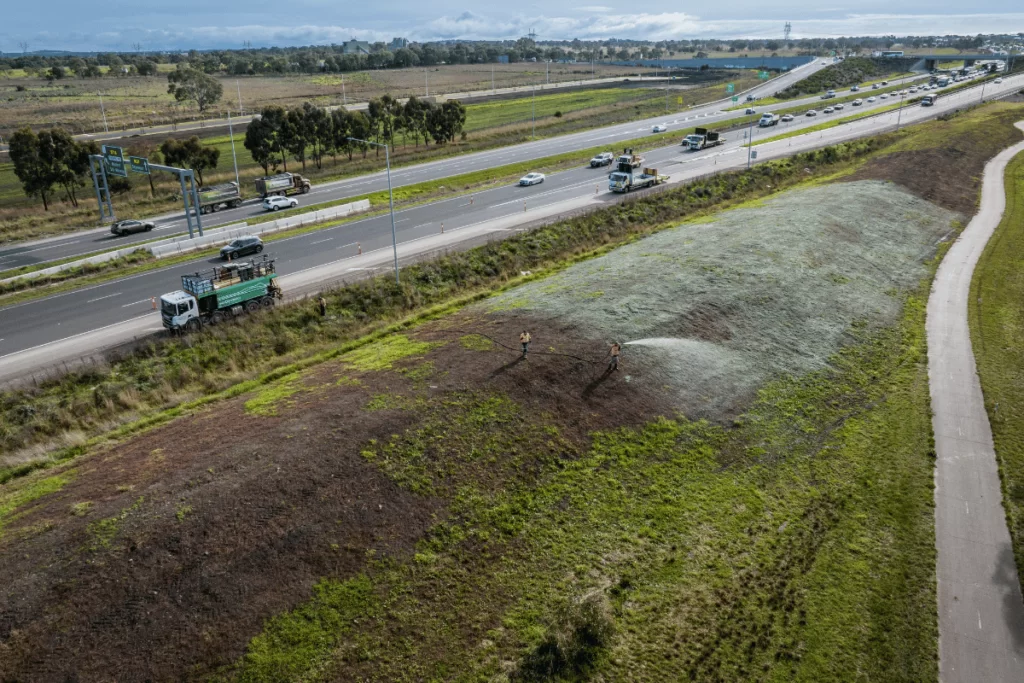 Our hydroseeding and hydromulching service offers exceptional results with top-quality materials and competitive pricing. We can handle various grass types and erosion control. You can trust us to solve any problem.
Get a quote or enquire
What is hydroseeding, and when's it used?
You may see the terms hydroseeding and hydromulching used interchangeably, but they have different applications and suitability.
Hydroseeding uses water as a carrier to apply seeds and fertiliser onto the seedbed. In comparison, hydromulching adds a fibre-mulch to the seed, fertiliser, and water mixture. They're both cost-effective alternatives to many other environmental site control solutions.
We have a team of green-thumbed horticultural and engineering experts who know what you need. Plus, we've got the equipment to deliver any project type. We've got you covered.
Ready to understand hydroseeding / hydromulching better? This video breaks down the process, gives an overview and will answer your questions.
Project case studies
We've worked on all sorts of jobs, big and small, and you can check them out in our case studies and completed projects. Need help with your own project? Reach out to us, we're here to find solutions for you.
Our Hydroseeding trucks are located in Victoria.
If you operate from another location, contact us to discuss your needs.